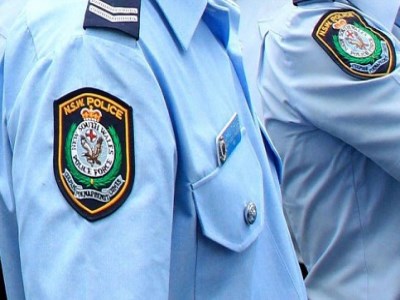 The deputy principal of a NSW school has been taken to hospital after being stabbed by a 16-year-old student.
Nambucca Heads High School was placed in lockdown on Thursday morning after two male students, aged 14 and 16, got into an altercation at the school at around 11am.
After breaking up the fight, school staff removed the older student from the school grounds.
However, the 16-year-old allegedly returned to the school a short time later, and refused to leave after being asked to a second time.
The boy then pulled out a knife and stabbed the deputy principal in the arm, at which point school staff physically restrained the student and called police.
The student, who was charged with common assault, reckless wounding and assault with intent to rob, was then arrested and taken to Macksville Police Station.
The robbery charge was unrelated to the incident at the school, police said.
The teenager has been refused bail and will appear at a children's court on Friday.
In December, the
2014 Teachers Health Fund Principal Health & Wellbeing Survey Report
revealed that one in four principals reported having been the victim of physical assault by a student.
The report also found principals experience violence at work at a rate seven times higher than the general population and threats of violence against them are five times higher.
The deputy principal is in a stable condition at Coffs Harbour hospital.
HAVE YOUR SAY
: What can be done to prevent incidents like these from occurring in schools?