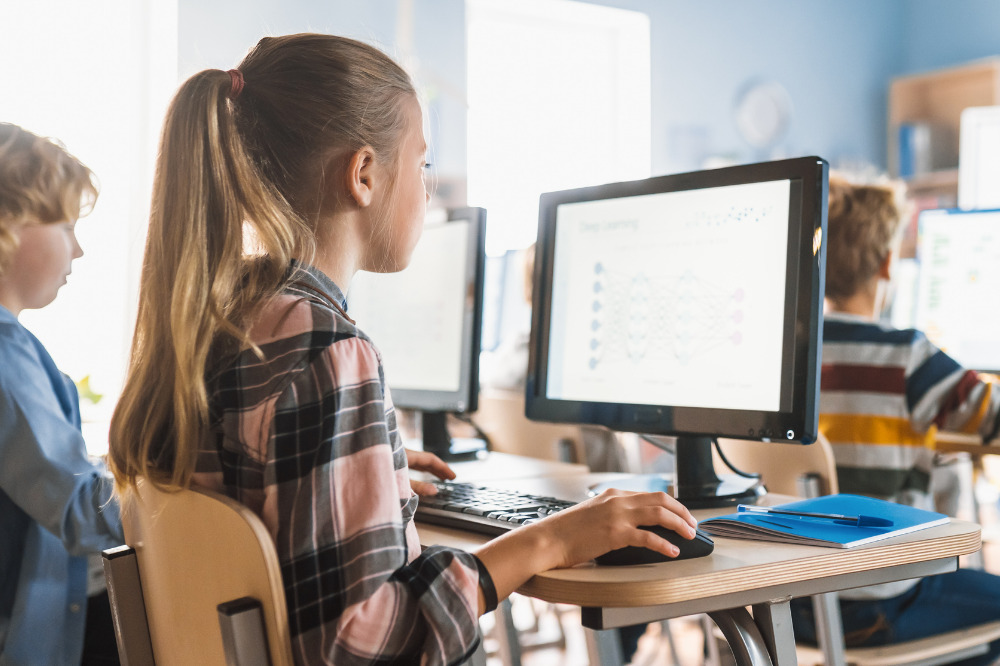 Over the last two years, the pandemic has seen technology thrust to the forefront of teaching and learning, not to mention the new Australian Curriculum, which will see a greater focus on improving young people's digital literacy.
The technology sector currently contributes about $167bn to the Australian economy, which is around 6.6% of GDP. By 2030, that contribution is expected to grow to about $207bn per year, with the right policy settings and digital skills training.
Recognising this, the Technology Council of Australia has set a goal to employ 1 million people in tech related jobs by 2025 and contribute $250bn to GDP from tech related activity by 2030.
However, to keep up with this demand, Australia needs an additional 286,000 workers and 12,000 students will need to enter the tech sector by 2025.
At the EduTECH conference today, Grok Academy, a not-for-profit charity advancing computing education, launched 'The Digital Technologies (DT) Applied Challenges' which will be free for all schools across Australia.
The DT Applied Challenges are designed to ignite an interest in, and educate students about, the real-life applications of digital technologies. The challenges are supported by industry partners; Telstra, Amazon Web Services (AWS), Commonwealth Bank Australia (CBA) and Accenture.
Dr James Curran, CEO of Grok Academy and one of the authors of the 'Australian Curriculum: Digital Technologies' says, "In order to close the digital skills gap, digital literacy skills should be considered as critical as literacy and numeracy."
Below, Dr Curran suggests 5 areas that urgently need to be considered in order to close the digital skills shortage gap.
Students should have authentic, creative experiences with technology at school
"Students need to create real-world products with technology that they can interact with and show off to family and friends, for example, developing and deploying a website using cloud computing."
We need to facilitate opportunities where industry professionals can engage directly with schools
"Students need to see the education and career paths of industry professionals and experience their passion for technology. At Grok Academy, we strongly believe you can't be what you can't see, and so the DT Applied Challenge gives students an opportunity to engage with our partners: Accenture, AWS, CBA, and Telstra."
Teachers need professional development to ensure they are teaching the Digital Technologies version 9 curriculum effectively
"Technology moves quickly, and teachers need continual professional development and support to abreast of it. Through Grok Academy's DT Applied Challenge and associated learning and development, teachers can be confident they are giving their students the latest curriculum and industry best practice."
Driving greater diversity across the sector by encouraging all students to consider a career in technology.
"Technology affects all of our lives, and everyone, no matter their background, should be able to contribute to the future of the technology industry in Australia. This must start with an effective and inspiring learning experience of digital technologies at school for every student."
Tech skills and a positive attitude toward technology is critical in all fields
"No matter what career or area of interest a student wants to pursue, having tech skills and a positive disposition toward tech, enables them to be more effective and creative. Students need to see how digital skills support all learning areas and they should be given opportunities to grow, through well integrated digital literacy activities."
Upskilling is key
Dr Curran said that moving forward, greater support from principals will be essential in helping to upskill young people with the cyberskills that matter.
"They prioritise time, resources, and what is taught in their school," he told The Educator.
"If principals emphasise cyber security skills, and digital technologies more broadly, they will empower their teachers to develop these skills and dispositions in themselves and their students."