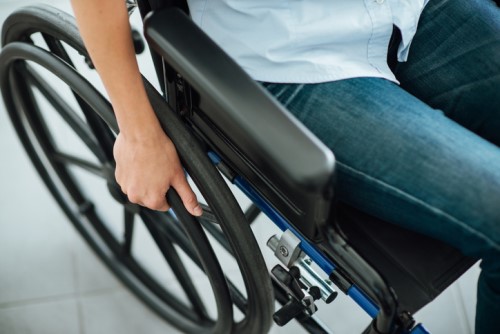 Last year, the NSW Government declared support for all 39 recommendations of the Parliamentary Inquiry into education for students with a disability, giving a new glimmer of hope for Australia's most vulnerable children.
In recent years, reports have shown that children with a disability experience much higher levels of abuse than their mainstream peers, prompting Labor to call for a Royal Commission into the issue.
Across Australia, moves are underway to ensure these children receive the support they require to feel safe, confident and thrive in the classroom.
David Roy, lecturer in education at the University of Newcastle, said this year has the potential to be positive one for students, teachers and schools.
He pointed to the upcoming release of the new NSW Disability Strategy as well as new policies being implemented to support children with a disability in Queensland and Victoria.
"In addition, recognition that inclusion in mainstream schools benefits all students and society, as well as research demonstrating internationally that it is the best form of education, and that schools not including are breaching discrimination laws, means attitudes are changing as well as support for students and teachers improving," Roy told The Educator.
However, Roy pointed out that the funding model challenges are still in play and too often families are still being discouraged from mainstream inclusion.
Roy said the most urgent issue currently concerning children with a disability is that systems need to be held accountable when they breach policies and laws.
"Children's safety must be paramount, and systems should no longer be allowed to investigate themselves when there are concerns," Roy said.
"This would protect both students and teachers."
With the federal election approaching, Roy said he hopes a change of government would suggest a greater sense of equity as well as focus on education, as has been promised by the opposition.
"They, in addition have promised a Royal Commission into disability [including schools], as well as improved teacher training and needs based funding," Roy said.
"That said, a strong opposition is always needed to hold any new government to account for the promises it has made, but any change would be better than the current disfunction seen across all parties federally at the moment."
However, Roy said that education changes will not have the impact they could have unless pressing economic issues such as housing, wages and employment are also dealt with.
"We need societal change not just tinkering with curriculum and funding," he said.