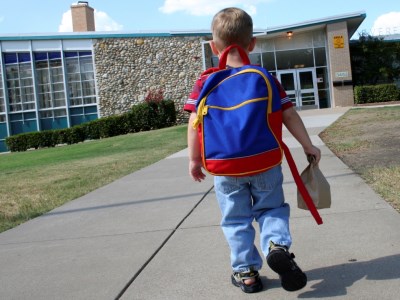 The nation's peak education union warns that unless more support is provided, half of all students with a disability will be left ill-equipped for work and life.
The warning by Australia Education Union (AEU) federal president, Correna Haythorpe, follows the Nationally Consistent Collection of Data on Disability 2015 report.
The report found that less than half of Australia's disabled students are supported by the appropriate funding at their schools.
"The situation where less than half of students who need funded support in our schools are getting it must not be allowed to continue," Haythorpe said in a statement.
"Every year that we delay is another cohort of students with disability whose schools don't have the resources that these students need to equip them for work and life."
She added that while 13% of students needed better disability support, government funds were only reaching about 6.2%.
Last year, former Federal Education Minister, Christopher Pyne, promised that every student would receive the necessary level of support. However, Haythorpe said there has been no increase in funding.
Labor's education spokeswoman, Kate Ellis, has also slammed the Federal Government over its "inaction" on disability funding, saying $30bn had been cut from schools.
"Before the election, the Liberals promised to fully implement the Gonski disability loading from 2015. Then they said 2016. Now they will go a whole term without taking any action at all," Ellis said.
However, Federal Education Minister,
Simon Birmingham
, said disability funding had increased $100m per year since 2014, with $1.3bn more set to arrive in 2016.
"The Turnbull government is providing more funding than ever before to supplement state and territory funding for students with disability," Birmingham said in a statement.
The Minister has also raised issues with the quality of the information collected for the Nationally Consistent Collection of Data on Disability.
"Both the data and the quality assurance report will be thoroughly scrutinised by education ministers this year," Birmingham said.