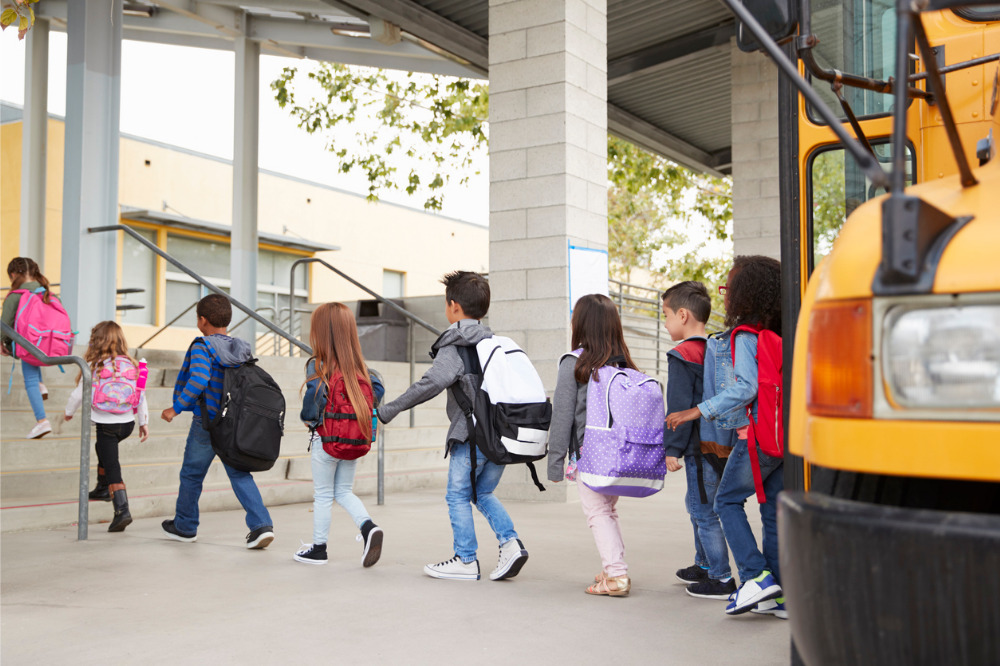 The NSW Premier has flagged a staggering of school start and finish times in Term 3, saying the existing 9am-3pm model "doesn't work".
Premier Dominic Perrottet said the pilot program, to be held in several schools across the state between July and September, would include staggering start and finish times, earlier hours or longer days. An expression of interest scheme will allow schools to apply to be part of the trial.
"We need to look outside the box…to be bold and brave," Premier Perrottet said.
"I want revolutionary ideas that trailblaze a new approach for our state when it comes to women's issues and also supporting families across NSW."
However, the state's teachers and principals have major misgivings about the plan.
NSW Teachers Federation president, Angelo Gavrielatos, said the state's educators are already burdened with staffing issues, uncompetitive salaries and unsustainable workloads.
"Rather than dealing with these important issues we have another distraction from the Premier," Gavrielatos told The Educator.
"What Mr Perrottet fails to appreciate with respect to the whole question of school operating hours is that there are variations occurring across the state right now. School hours already vary school to school, from suburb to suburb, and these variations reflect historical and other contemporary issues in each location; including bus timetables."
Gavrielatos said changing a school's formal operating times is "not a straightforward thing", pointing out that what might satisfy one parent may not necessarily satisfy many others.
"Any variation to a school's routine not only requires extensive consultation, but consensus across hundreds, if not thousands, of people involved in each school. It also needs to be understood that the primary purpose of schooling is teaching and learning. There is, of course, a by-product - it is called supervising [minding] children."
"If the issue is that the Premier wants to address relates to the complexities and challenges of contemporary society and pressures on working parents; then, the announcement and solution is there in front of us – the State, together with the Commonwealth government, should fully fund before- and after-school care. And here is another novel idea, attach a pre-school to every single primary school as well."
'An unnecessary distraction'
The NSW Secondary Principals' Council said the changes the Premier are proposing would be especially welcome in schools where there has been a clearly identified need to change the organisation of the day, with strong support from the community, but principals have faced multiple barriers in enacting changes.
However, NSWSPC president, Craig Petersen, said that in a year where many schools are struggling with constant changes due to COVID and ongoing staff shortages, overhauling school hours may be seen as "an unnecessary distraction".
"Any change to existing arrangements will be complex as parents rarely have common working hours and what suits some families may not suit others. Many schools will also find difficulties in relation to bus schedules," Petersen, told The Educator.
"For secondary schools, changing timetables mid-year will be a complex operation and many schools may prefer to investigate possible structures now but hold off making any significant structural changes until the beginning of the next academic year."