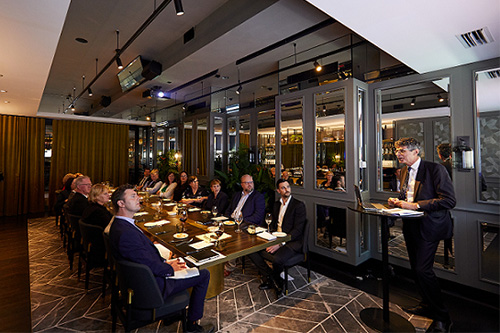 Since the inception of digital analytics, businesses around the world have been using vast troves of critical data to extract actionable insights that can give them an edge against their competition.
However, when it comes to schools, conversations – and strategies – around data tend to be more complex. After all, children are involved, and this raises a myriad of complex considerations for leaders to take into account before implementing data strategies.
Even for leaders who are convinced that their school has a fool-proof data strategy, there can be frustrating pitfalls. For example, making data easily accessible and interpretable for educators in the course of their teaching isn't always easy.
A recent event brought together 13 prominent education leaders to discuss strategies to help principals tackle these issues, and many more.
The Educator & Canvas Executive Roundtable, held at the QT in Melbourne on 20 November, heard from AHISA CEO Beth Blackwood, the Centre for Strategic Education CEO Andrew Barr and 11 other leaders from across the Victorian education system.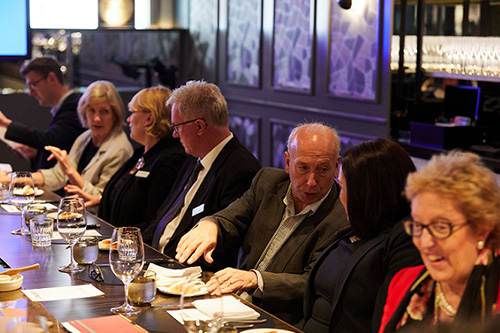 Let data be a boon, not a burden
The lunchtime discussion was moderated by Harrison Kelly, senior regional director (APAC) at Enterprise at Instructure, which runs the Canvas learning management system.
Kelly opened by highlighting the importance of accessibility of data for teachers, some of whom fear that initiatives around data are more of a burden than an enabler of teaching and learning.
"A good example is how most people do their banking these days. Very few people access their banking details through the bank's website. Instead, they go to an app where they can login easily and have all the information at their fingertips," he said.
"This puts user experience at the centre, and that's the way it needs to be for teachers if they want to access this data, otherwise it will be a burden."
The lead speaker at the Roundtable was Andrew Barr, CEO of the Melbourne-based Centre for Strategic Education. He pointed to the importance of involving students in conversations about how data should be used and communicated.
"The OECD's Future of Education and Skills 2030 report talks about the value of personalised learning, student wellbeing, growth and being effective problem-solvers," Barr said.
"So, any incorporation of that data needs to be holistic around the whole child. Children need to be authors of their own human evolution, as the report says."
Students as co-owners of the data
During the course of the roundtable, Jared Ward, manager, APAC Solutions Engineering and Bid Management at Instructure – and a former teacher of 15 years – floated an unconventional idea.
He said that while schools, and the private sector organisations many of them collaborate with, hold vast quantities of student data, students themselves could benefit from taking this data home to examine and reflect on their own progress.
"I'm not just talking about grades and marks, but all of the data. That's what is exciting to me – the democratisation of data. This would help to inform their future careers," Ward suggested.
AHISA CEO Beth Blackwood said agreed the idea was exciting, particularly for students in senior secondary years.
"The Gonski report talks about personalised learning, but how can a teacher be expected to do that on an individual level with a class of 24 students?" she said.
"Parents' notion of personalised learning is their child has a program built specifically for them, and we know that's not practical, but if a student is able to comprehend the data it does give them the agency to personalise the experience for themselves."
Another proponent of the idea was Roger Ashcroft, director of leadership and school improvement at Lutheran Education Victoria NSW and Tasmania.
"A teacher may teach something this term but when they bring it back in the following term everyone in the class might have forgotten it," Ashcroft said.
"An interesting question might be how we can use data in this area."
However, he also acknowledged concerns about the keeping of records, which could one day come back to haunt students who didn't do well at school.
"There are records of when we failed and subjects that we weren't good at, but as time goes on, will all of this data be kept? Will future employees be able to look at this data?"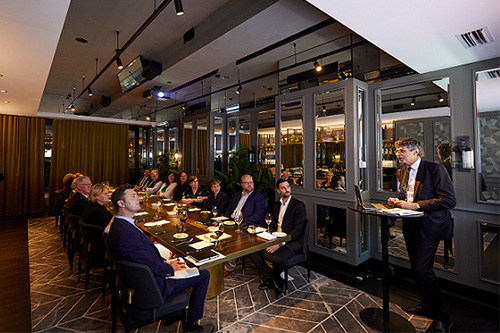 What purpose does your data serve?
Cath Dillon, deputy director of Catholic Education Sandhurst, stressed that teacher knowledge cannot be replaced with data.
"The focus must be on building teacher knowledge and capacity, and data supports that, not the other way around," Dillon said.
"Our dioceses' work is around dealing with variability in student learning and understanding that any cohort can have seven to eight years' variability in learning. What does that ask of a teacher in terms of their practice and knowledge of curriculum?"
Dillon said the Diocese is moving towards the notion that the use of data is about supporting teachers to test hypothesis.
"They don't go fishing. When they test, they assess. They're testing a hypothesis about to where they believe a student is at," she said.
"So, as educators, we really need to be clear about purpose: for what purpose am I using data and how is that helpful?"