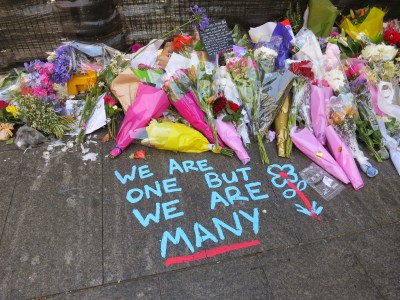 The tragic events this week in Martin Place left the nation in a state of sadness and disbelief.
But education leaders around the country came together this week to emphasise the positive values that make schools a beacon of harmony in a volatile world.
Independent Education Union
(IEU) General Secretary John Quessy released a statement this week, calling on schools to remain united in the wake of the tragedy.
"We urge school communities across the state to remain united and harmonious, and respect the values of an inclusive Australian society," Quessy said.
The IEU strongly believes these school communities are respectful, law-abiding communities that promote our shared Australian values and constructively contribute to the Australian multicultural experience."
The Union supports these school communities, along with the wider Muslim community, and stands in solidarity with all our members".
Christian Schools Australia
(CSA) echoed Quessy's sentiment, stating on its website:
May this single event not weaken our commitment to the principles of a fair go for all, including a fair go for religious expression, but indeed strengthen our resolve to uphold them at every opportunity.
"I think it will take time for the severity of the incident to hit home," said Neil McCann, principal at St John the Evangelist high school in Nowra, whose students narrowly avoided being caught up in the siege on Monday.
The Milton Ulladulla Times
reported that the students were in Martin Place as part of a two-day excursion when the siege took place.
During their brief stay in Martin Place, the students watched Channel 7's Sunrise program being filmed, but were evacuated when just 10 minutes later the news broke that 18 people were taken hostage by a lone gunman in the nearby Lindt cafe.
Their worried parents were unable to contact the students or teachers for up to half an hour, but were relieved to discover the group had left the area shortly before the CBD lockdown.