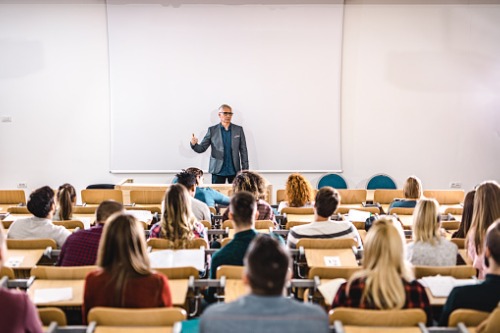 In March, Federal Education Minister, Alan Tudge, outlined sweeping reforms to lift perceived declines in Australia's teacher standards.
Outlining an ambitious agenda for Australia to regain a place among the world's education superpowers, Minister Tudge took aim at teacher training, saying every initial teacher education (ITE) course must be assessed and accredited to ensure all courses are high-quality and effective.
However, Australia's principal associations say calls for a review "miss the mark" and urged the government to reconsider any moves that could burden overworked school leaders with additional responsibilities.
Several prominent education academics have also taken issue with the proposed review, questioning what it would achieve when teacher accreditation standards are already robust.
All ITE programs go through rigorous accreditation processes assessed by panels of teachers, principals and academics, and many practising teachers already contribute to ITE programs," Professor Mary Ryan, the Dean of Education at Macquarie University and the President of the NSW Council of Deans of Education, said.
Associate Professor Rachel Wilson from the University of Sydney said fixing the current challenges in teacher supply and quality will require a substantially more strategic view than a review of initial teaching training can deliver.
Fleur Johnston, CEO of PeopleBench, agrees, saying that advances in other community impact sectors show that addressing serious supply and quality issues required an holistic review of the hire-to-retire employment stages – not just training, and not just for early career teachers.
"While developing capability – having the right knowledge, skills and attributes – at all career stages for teachers certainly needs attention in any nation-wide improvement agenda, issues of capacity also need to be looked at," Johnston told The Educator.
Johnston pointed to the increase in the average number of teachers needed to teach each child, saying that while this in principle sounds like it should drive quality up, the reality is that it hasn't.
"We know from a range of research that factors as diverse as geographic location of schools, through to the high emotional labour involved in increasingly complex community and staff psychological realities, combined with every expanding role design—the breadth and complexity of responsibilities and tasks – have contributed to an overall sense that no matter how much money we throw at education it will never be enough," she said.
"From our work with schools across the country, it is evident that it's well past time to be looking at the same old strategies we've used for decades, but instead to be looking at fundamental changes to the service delivery model of education, the organisational design of schools, and the design of teaching roles into the future".
Johnston said the education sector as a whole is "largely using intuition" to guide its strategy development.
"The research into workforce impact and embedding of rigorous medium and long range workforce strategy lags seriously behind other sectors," she said.
"To our minds, this is the fundamental organisational improvement agenda that has been neglected for decades and is now in sharp need".