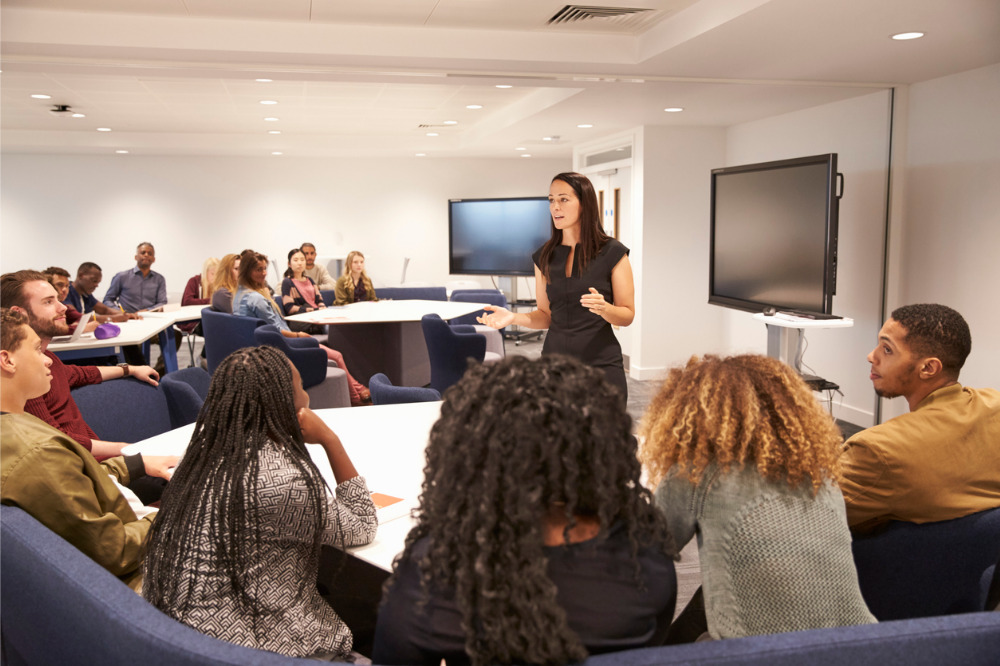 Earlier this month, Federal Education Minister, Alan Tudge, outlined sweeping reforms to lift perceived declines in Australia's teacher standards.
Outlining an ambitious agenda for Australia to regain a place among the world's education superpowers, Minister Tudge took aim at teacher training, saying every initial teacher education (ITE) course must be assessed and accredited to ensure all courses are high-quality and effective.
Responding to the review, several prominent education academics said the accreditation process was already "extremely rigorous" and questioned the Minister's suggestion that a review into teacher training was needed.
So what do Australia's principals think about the review?
NSW Secondary Principals Council president, Craig Petersen, said the Minister's announcement with regards to teacher training "misses the mark".
"There have been multiple reviews at state and national levels in recent years. We have seen increased academic standards for entry, the assessment of students' literacy and numeracy skills and a range of additional course accreditation requirements," Petersen told The Educator.
"And, as ever, some graduates are exceptional, others are not".
Petersen said Minister Tudge's call for principals and 'expert' teachers to have greater input into the content and delivery of ITE courses need to be carefully considered.
"Australia's teachers and principals are already struggling with an unrealistic workload. The demands on schools continue to increase," he said.
"At a time of unprecedented teacher shortage, we must be certain that anything that places additional strain on the workforce will be an effective investment".
Petersen said that, ironically, perhaps the most efficient investment would be in making teaching a more attractive profession with competitive salaries.
"Simply 'raising the bar' for university entrance and graduation is not enough. We need to find better ways of ensuring that our 'best and brightest' are attracted to teaching".
'Learning extends far beyond knowledge acquisition'
Tina King, acting president of the Australian Principals' Federation Victoria branch, said that while the Minister's targets are applauded for their intent and purpose, reaching them rests on two crucial factors:
"The overhaul of teacher education – we know that the quality of teaching has significant impact on student outcomes so how do we attract the best candidates to the profession and ensure that training courses adequately prepare teachers for the classroom?" King told The Educator.
"Secondly, curriculum delivery needs to focus beyond delivery of content and take into consideration teaching methodologies and practice".
King said learning extends far beyond knowledge acquisition.
"A key measure of success and outcome attainment is individual student capacity to transfer and apply acquired knowledge," she said.
"Fundamentals must be taught, and this is inclusive of skills, drills and practice however we do not focus enough in igniting curiosity in students and application of the learning".
King said the ongoing challenge is how educators shift the focus from what they teach to how they teach.
"This is at the core of the work undertaken by principals and teachers".
Consider the whole child, not just their test results
Leslie Single, president of the Queensland Association of State School Principals, said that when looking at success factors, it is important to consider the whole child and "not just look through the academic lens".
"Without a doubt the quality of teaching does have an impact on the performance of students, but it is not the only variable that determines student performance," Single told The Educator.
"There has been a steady increase in the number of primary aged students presenting at schools with mental health concerns. Government primary schools are not adequately resourced to provide the specialist support that these students require and deserve".
Single said government primary schools must have access to "a comprehensive suite of wrap-around services" to meet each child's intellectual, physical, emotional and social needs.
"This includes regular access to speech and occupational therapists, mental health workers, family liaison staff, doctors, school-based nurses and in-school police officers and increased numbers of guidance officers," she said.
"History would suggest that education reviews will result in changed and increased workloads for principals".
Single said the findings in the latest Australian Principal Occupational, Health, Safety and Wellbeing Survey, show that the sheer volume of work is the number one stressor and that to add any more workload would be "extremely damaging" to the profession.
Policy changes must consider principals' workloads
South Australian Principals Association president, Angela Falkenberg, said the state's principals would welcome discussion about what is needed to improve student outcomes and an opportunity to present their perspective on possible strategies moving forward.
"Leaders are committed to students performing and being at their best," Falkenberg told The Educator.
"Evidence and analysis of classroom practice is important as is attention to all the factors that contribute to learner success".
Falkenberg said inequities in Australia mean that some families and children are underserved by education, housing, and health, among other things.
"The impact of this insecurity is significant. In addition, more students are presenting with mental health issues," she said.
"Any changes to policy, process or practice in education needs to be considered within the context of the sheer quantity of work and job demands of the role of principals in schools as documented in The Australian Principal Occupational Health, Safety and Wellbeing Survey".