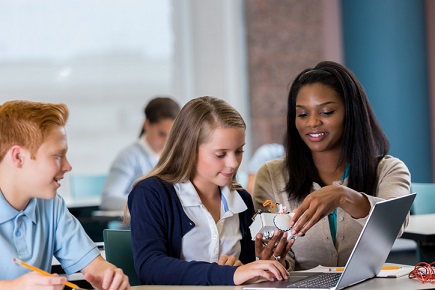 Revamped teaching standards, new Gonski funding and changes to students' minimum standards are just some of the changes principals are navigating in 2018 – and we're only three months into the year.
Under sweeping changes announced to NSW schools last year, principals will be able to hire business managers to oversee burdensome administrative duties, helping them focus more strongly on teaching and learning.
However, in the meantime, Lila Mularczyk, director of secondary education at the NSW Department of Education, said increasing workloads continue to disrupt principals' focus of the educational leadership over school communities, and communities of schools.
"School principals have been calling for support for quite some time, and have done so because of significant evidence across Australia," Mularczyk told The Educator.
"The current and increasing impositions on school leadership, strategy and operation are further confounded by a series of much broader and complex issues."
According to Mularczyk, these include educational disadvantage, an "inadequate funding model" and the aggregation of educational reform which she said is disconnected from social policy.
"Other complex issues include significant shifting enrolment demographics and market share profile and the emerging tension between soft skills and future relevant learning with a back to the basics demand," Mularczyk said.
"Another area that must be addressed is the unregulated higher education pre-service teacher training framework, which is impacting on teaching shortage and capacity."
Mularczyk said authentic innovation and leadership authority should inform social, fiscal and educational policy and reform "through a social justice lens".
"The sizes of the challenges are not currently redressed by the scope of offered solutions," Mularczyk said.
"Much of what we do dances around any sustainable gain. We must go further."