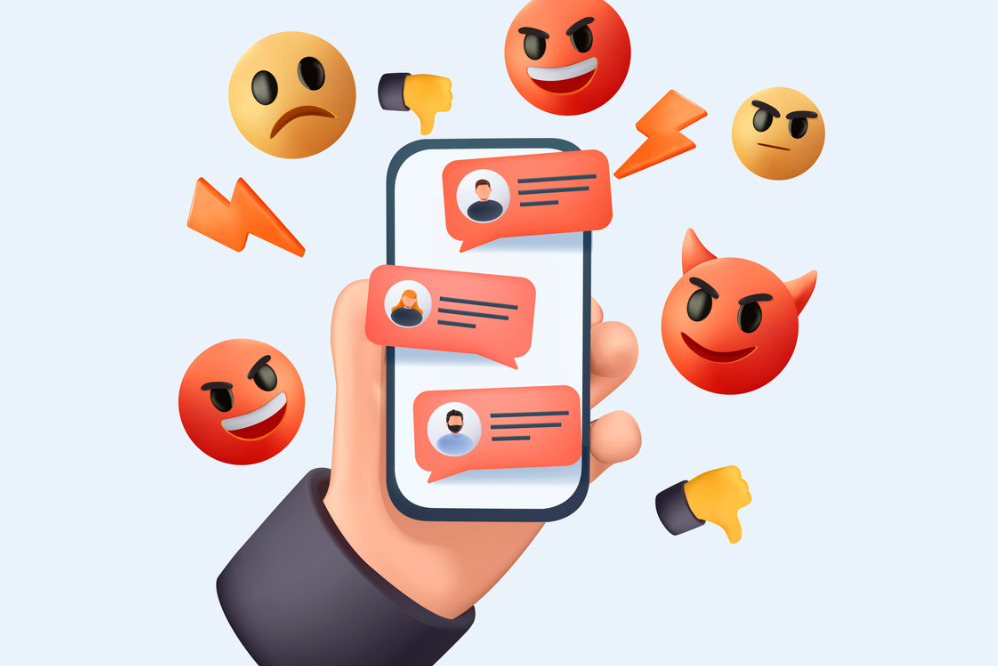 by Jake Moore
The National Day of Action against Bullying and Violence serves as a reminder of the importance of sharing best practices and equipping students with essential skills to navigate the digital world safely. Empowering children to be savvy online is as crucial as teaching them road safety. With the prevalence of cyberbullying, inappropriate content and online predators, fostering digital literacy and responsible online behaviour is paramount.
As ESET's Global Security Advisor, I had the privilege of speaking with seasoned experts from Trusted eSafety Providers who have dedicated their careers to equipping schools and communities with the tools needed to create a safer online environment for our youth.
Craig Dow Sainter, founder of Roar Educate and The CyberPass, has been at the forefront of providing online education and training to Australian and UK schools for over 15 years. Reflecting on his vast experience, Dow Sainter emphasised that "as users, we all have rights and roles, but we also have responsibilities." It's a reminder that fostering a safe online environment is a collective effort, and shared responsibility extends to schools, parents, and children.
Dow Sainter further highlighted the importance of resilience in today's digital landscape. He said, "Unless we provide our young people with skills and resilience on how to deal with things when they go pear-shaped, we're creating a detriment to their well-being." It's not enough to simply protect our children from online threats; we must also empower them to respond effectively when faced with challenges.
Trent Ray, co-founder of the Cyber Safety Project and director of Collective Education Australia, is another champion in the fight for digital security and safety. Ray's mission is to empower young Australians to self-manage their digital safety and create safe online communities. He believes that school leaders play a pivotal role, emphasising "help-seeking strategies" and proactive education about values and digital citizenship.
Ray also encourages building positive connections with children based on their digital interests. "Even if we're not fans of the games they love, playing together can be incredibly beneficial," he remarked. Creating an environment where children feel comfortable discussing online challenges fosters open communication and mutual understanding.
Brett Lee, founder of Internet Safe Education and a former cybercrime investigator, has more than two decades of expertise. Lee stressed that schools must educate themselves about the platforms and technologies children are using. By fostering an open-door policy and restorative practices, schools can create an environment where students feel safe reporting issues.
Lee also noted collaboration is essential. "The biggest stakeholder for schools to engage is the parent community," he said. A comprehensive approach that involves both environments can effectively address online risks. By aligning school policies and educating parents about protective measures, a united front against cyberbullying can be established.
The insights of these experts offer a framework for school leaders in their mission to tackle bullying and violence, particularly in the online space. As we commemorate the National Day of Action, the common expert advice is that creating a safe digital environment requires a collective effort. It's not just about safeguarding; it's about empowering kids to navigate the digital landscape confidently and responsibly.
Empowering kids to be safe online is a lifelong gift, one that equips them to make informed choices, protect their personal information, and foster positive online interactions.
The "whole of community" approach is a powerful one. Just as we celebrate academic and sporting achievements, let's also celebrate the upstanders – the individuals who show courage, integrity, and compassion online. By working together, we can shape a safer and more respectful digital future for our children.
About Jake Moore
Jake Moore is the Global Cybersecurity Advisor for ESET - Europe's leading digital security company. Besides conducting research and analysis into the latest cyberthreats and trends, he regularly comments on a range of cybersecurity stories for media outlets, such as Sky News Australia, BBC, ITV, and The Times. He also frequently provides expert advice for Safer Kids Online, an online platform that promotes cyber safety for children. Prior to joining ESET, he previously worked for a law enforcement agency in the UK for fourteen years, primarily investigating computer crime in a digital forensics unit.