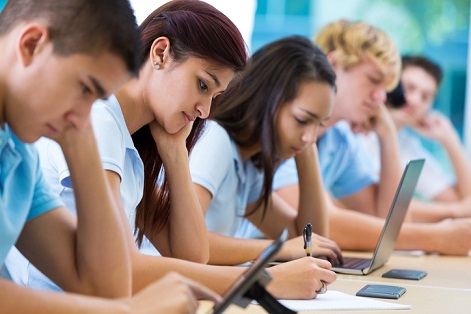 With a growing national and international focus on improving the environment and sustainability, schools have expanded the way children are educated about these issues.
Earlier this month, Bracken Ridge State High School in Brisbane opened a classroom that is powered entirely by renewable energies, following a grant of more than $370,000 from the Australian Government, the Australian Renewable Energy Agency (ARENA).
Elsewhere, other educational facilities are hard at work educating students for a sustainable future.
For over 20 years, Queensland's North Keppel Island Environmental Education Centre (NKIEEC) has delivered residential programs where students live and breathe sustainability living completely "off grid."
Situated eleven kilometres off Yeppoon on the pristine Capricorn Coast, the unique centre sits on a national park island surrounded by the Great Barrier Reef Marine Park.
NKIEEC houses one of Australia's largest stand-alone alternative energy systems and operates utilising natural resources to generate the electricity that enables the centre to function. The wind generator and large solar panel provide the basis for the Centre's electrical power.
Below, The Educator speaks to the Centre's acting principal, Michael Gabriel, to find out more.
TE: In what ways is the running of this Centre most unique from the running of other educational facilities/schools?
MG: We have no enrolments of our own however thousands of students from Prep through to tertiary groups visit for camps each year. The most unique thing about NKIEEC is that students get on our purpose built vessel and travel 25 minutes over to our Centre nestled on a small slice of an Island that is a National Park situated in the Great Barrier Marine Park. Students live sustainably for the time they are with us, learning in and about our environment.
TE: When it comes to sustainability education, are the most inspirational outcomes you've seen as principal?
MG: Students are immersed in our education for sustainability here at the Centre. Students learn about alternative energy such as solar and wind generated energy, collecting and conserving water, composting and waste water treatment. They are able to see our vast setup of sustainable practices first hand. Students also get to snorkel, outrig, collect marine debris and swim on the fringing reefs around our island and surrounding islands, experiencing first-hand what will be lost if climate change continues at the same rate it is. Students begin to have major shifts in their behaviour both here at the Centre and recognise that they can help act to save our environment. When they return to their schools, actions include 'green clubs' forming, composting being established and a range of other more sustainable practices arising from the learning outcomes while at NKIEEC.
TE: Can you tell us about the leadership programs that the school offers?
MG: Our Centre offers unique and tailor made programs for every group that visits. Our teachers liaise with visiting staff to put together a program that suits their requirements. Programs generally involve outdoor education pursuits such as bushwalking, outrigging, kayaking, snorkeling, low ropes and initiative games as well as environmental studies such as mangrove studies, costal dune studies, marine debris collections, alternative energy, fish dissections, intertidal walks and plant propagation and revegetation.
TE: What has the level of interest been like from other principals you've interacted with?
MG: Every year we have thousands of students and adult groups visit from over 45 different schools and organisations. We open our bookings in October and we are generally fully booked for the following calendar year by November with many of our schools being repeat clients. We simply can't meet the demand of schools wanting to utilise our Centre indicating that school principals and leaders value what we do here. We have schools that travel nine or ten hours to get here which is an incredible commitment and show of support that NKIEEC can have positive student outcomes beyond the capacity of the classroom.