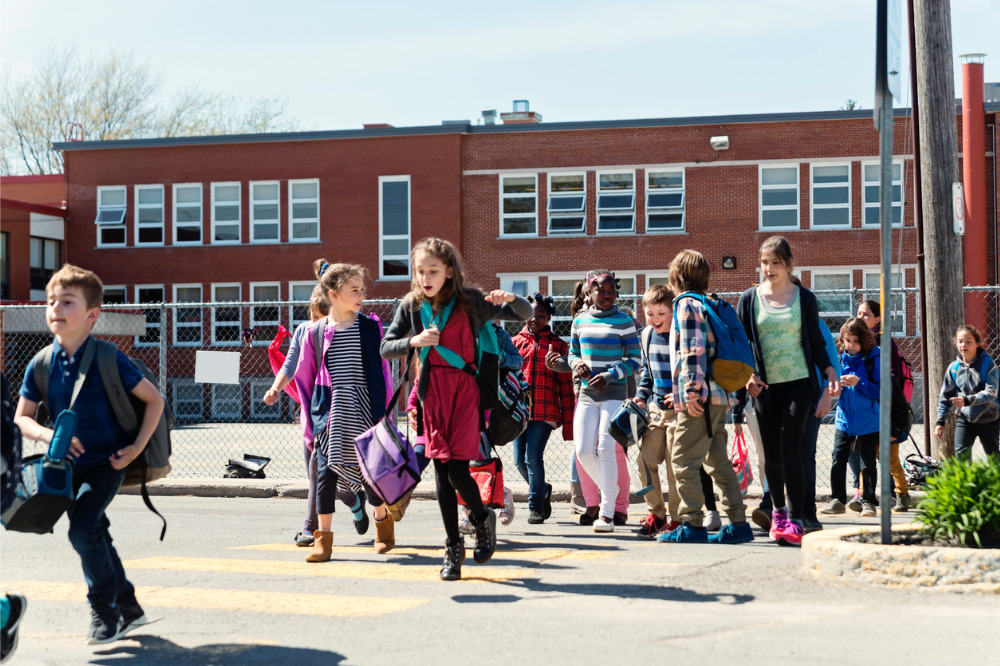 Popular Sydney schools are seeing continued growth in student numbers despite government-enforced enrolment caps, a new analysis shows.
The analysis, conducted by The Sydney Morning Herald, reveals that Sydney's most in-demand schools grew by almost 10% over the past year despite the introduction of enrolment caps in 2019.
The controls, which established a strict catchment zone based on permanent classrooms rather than student numbers, were put in place by the Department to ensure an equitable enrolment system for schools.
Before the policy was introduced, there had been concerns that principals at popular schools were accepting out-of-area enrolments, disadvantaging local schools that would subsequently miss out on gaining new students.
However, the changes, brought in from Term 4 2019, mean that schools can no longer accept out-of-area enrolments if they are at, near or over their cap. Schools that breach the rule are refused demountable classrooms to accommodate the additional students.
"For some of us, we're well over our cap, but that's happened over 10 years. It takes time to turn around; I haven't felt pressured," NSW Primary Principals Association president, Robyn Evans, told The Sydney Morning Herald.
"There's a handful that's really been impacted by the enrolment policy and their numbers have dropped completely. That impacts on staffing, so the ramifications are quite wide." School staffing is based on student numbers, so if there's a drop then schools lose teachers".
It is expected that more than 200,000 public school students will flow into the state's schools over the next 20 years – a challenge the government aims to address by building new schools and upgrading existing facilities.
Rising enrolments in the state's independent school sector made headlines in February when figures from the Australian Bureau of Statistics found that private school student numbers grew at their fastest rate in more than a decade.
According to the data, independent secondary school enrolments grew by 3,678 in 2020 while primary enrolments grew by 1,675. Seventy-one per cent of new independent school students were enrolled in schools serving low and middle income families, while the number of students in Special and Special Assistance schools grew by 5%.
The Association of Independent Schools NSW (AISNSW) said this was not only the fastest of the three sectors in NSW but also a record in both percentage and numerical terms for the sector.
AISNSW chief executive, Dr Geoff Newcombe, said enrolment projections indicated that the independent school sector would grow by approximately 50,000 additional students from 2018 to 2030.
"The growth witnessed over the past decade is largely due to the diverse range of schools in the independent sector, which is more reflective of Australia's cultural and faith diversity than any other sector," Dr Newcombe told The Educator.
"Parents know that independent schools are more able to provide a learning environment that is a better fit for their child".
NSW Teachers Federation president, Angelo Gavrielatos, lamented the expanding capital growth for private schools while public schools are receiving demountables.
"[The government] says the modern demountable cannot be compared with the demountable of yesteryear, but if they're so good, why don't you lend them to private schools as opposed to increasing their capital funding?" Gavrielatos told The Sydney Morning Herald.
However, Education Minister Sarah Mitchell said the NSW Government is making "incredible and historic progress" and has delivered 30 new and upgraded schools in the last two years.
"I look across Western Sydney and I see excellent schools full of incredible people with ambition and passion for building a fantastic community and life," she told the Sydney Morning Herald.
"We are helping them do so with the highest levels of education investment in NSW".