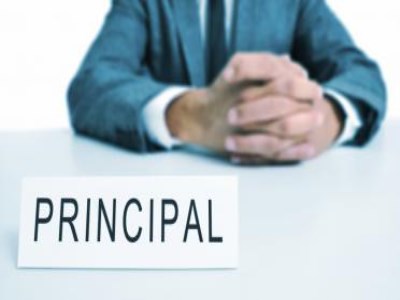 Principals say that a Victorian
Department of Education
and Training resource designed to quiz educators on ethics is unhelpful and burdensome.
'Teaching Ethics' – a series of card-based ethics scenarios – has been distributed to Victorian schools in direct response to requirements that principals keep conflict of interest issues firmly on the agenda with staff.
Some examples of the questions include:
You're on holiday in Britain and want to attend a five-day education conference. Should you ask the school to cover the costs?
What should you do when someone vying for a job leaves a "fancy box of chocolates" on your desk?
You're the coach of the school soccer team and your child is the best player. Should they be made captain?
Meadowglen Primary School
principal,
Loretta Piazza
, told
The Educator
that members of the state's Regional Integrity Leadership Groups were introduced to the scenario cards in Term 3 last year and asked to comment on them.
Piazza, who was a member of the North-Western Victoria Integrity Leadership Group at the time, said the cards – along with everything else presented – were a "fait accompli". She added that while the Department rolled out the resource with good intentions, it is not being received well by principals.
"It's my belief that there will be many principals who feel meeting time is too precious to be spent on discussing conflict of interest scenarios that may or may not be relevant or of interest to staff," Piazza said.
"Principals are well-aware of their obligations, especially around integrity."
The corruption-fighting test follows the Independent Broad-based Anti-Corruption Commission (IBAC)
investigation
into the corrupt behaviours of several senior DET bureaucrats.
A former Department of Education official is set to face court over his alleged involvement in a corruption ring that swindled more than $6m from Victorian state schools.
Piazza said that the investigation highlighted that the "overwhelming majority of principals do the right thing day in and day out".
"Principals will undoubtedly continue doing the right thing, with or without these cards," she said.
Last week,
Australian Principals Federation
(APF) president,
Julie Podbury
, told
Fairfax
that while principals appreciated the department's efforts to stamp out corruption, they found the cards unhelpful and burdensome.
"We are all being tarred with the same brush. A small number of people have done the wrong thing," Podbury said.
"As a teacher you don't punish the whole class when one or two people have done the wrong thing. You deal with the perpetrators."
A spokesman for the Victorian Department of Education told
The Educator
that the cards were not intended as a test but were about "striking up conversations" to help school and corporate staff deal with the difficult situations they commonly face at work.
"Teachers and other school staff do a great job and helping them to think about how they might respond in certain situations does not tar everyone with the same brush," the spokesman said.
"Many of these issues are not black and white and we should be thinking about how we might react in a difficult situation before we face one."
The spokesman added that in light of the IBAC investigations, educators should all be doing all they can to make sure they meet the expectations of the public – something which "should definitely not be seen as a burden".
"We have had a lot of positive feedback from staff about the cards and the other resources, which have been made available to staff to help build a positive culture of integrity," he said.