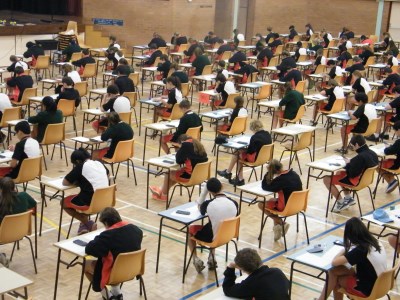 Dr Kevin Donnelly, senior research fellow at the Australian Catholic University (ACU), says it will be "impossible" to ensure that whatever the Gonski 2.0 panel recommends is actually implemented in the nation's classrooms.
Apart from Donnelly's 18 years of experience in both public and private education, his other prominent roles are one reason his claims are likely to be taken with more than a pinch of salt across the schooling sector.
In 2004, Donnelly was chief of staff to Liberal cabinet minister Kevin Andrews before establishing the Education Standards Institute in Melbourne in 2008. Donnelly is also a former member of state and national curriculum bodies.
He says the Federal Government's Gonski 2.0 review panel, which includes David Gonski, Ken Boston and Smith Family CEO, Dr Lisa O'Brien, "will amount to nothing" as "political factors overrode educational considerations" when selecting its members.
"This is especially true given the need to ensure the various school sectors and the different states and territories are represented and given a voice," Donnelly told The Educator.
"Being inclusive and having a panel representative of the different 'players' means increased ownership over the inquiry and a greater chance that its recommendations will be agreeable".
Donnelly said it is rare that "a private business will invest billions without an idea of where or how the money will be spent".
"Not so with Gonski 2.0," he said.
"Even though nothing has yet been decided, the review's terms of reference state that the delivery of reforms will be a condition of funding to states and territories."
Donnelly pointed out that in order to receive funding, schools will have to implement "unknown reforms dictated by Canberra whose involvement in education over the past 20 years has led to falling standards and mediocre outcomes".
"It is also likely, given the complex and opaque way school education is organised and managed in Australia, that the inquiry is simply a political exercise to address concerns about investing additional billions without trying to ensure something is done to raise standards," he said.
Donnelly said that to ensure a high-performing education system takes shape in Australia, greater attention is needed towards ensuring the curriculum "is more academically rigorous and tightly focused on essential learning".
"There's no doubt that State and Territory schools, with minor exceptions, are under-performing as measured by NAPLAN and international PISA and TIMSS tests," he said.
To lift education standards, Donnelly highlighted the need to ensure the curriculum is more academically rigorous and more tightly focused on essential learning.
He said schools also need to move away from teaching fads and ensure that what happens in the classroom is evidence-based and effective.
"We need to give schools greater autonomy and reduce government and bureaucratic intervention and red-tape. Schools need to have greater diversity and choice in education," he said.
"Higher expectations must also be set, as well as ensuring better classroom discipline and better mentor and support teachers – especially those new to the profession."