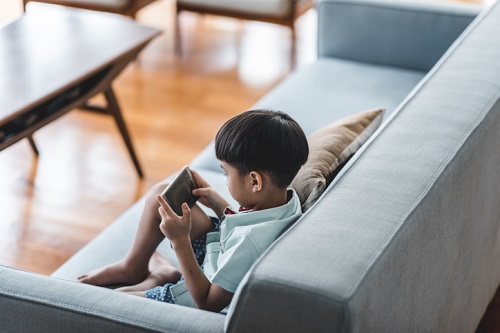 Just as digital devices need occasional software updates, attitudes and policies around the use of this technology in Australian classrooms is moderated by new research.
There is a prevalent view that schools have no choice but to integrate digital technology into their curriculum if they want their students to be well-adjusted to the changing demands of an equally technology-dependent workplace.
Luckily, Australian schools are adjusting well, according to D2L founder John Baker. Recently, Baker said he believes that Australia continues to be "world class" when it comes to making use of technology to boost student outcomes.
But while most schools remain receptive to new and emerging technologies, some experts have questioned the extent to which children should be engaging with digital devices – both in and outside the classroom.
Eager to find out what impact digital devices are having on the nation's young people, the Federal Government recently announced a landmark study to investigate the damaging effects of children's smartphone usage.
As the only Victorian university in the newly established Australian Research Council (ARC) Centre of Excellence for the Digital Child, Deakin University will contribute to research programs being led by the Queensland University of Technology (QUT) along with four other Australian universities.
Professor Julian Sefton-Green from Deakin University's School of Education echoed the Federal Government's concern, as not only teachers, but parents, lack guidance when it comes to how children should be engaging with digital technology.
"Children are growing, learning and connecting with digital technology but there is scarce evidence and a lack of shared understanding about the screen time that results in positive outcomes for children and those that create risks or harm," he said.
Left in the dark
Federal Education Minister, Dan Tehan, said that as Australia's children are growing up with unprecedented access to technology there is a need to better understand the effect it is having on them.
"This new [Australian Research Council Centre of Excellence] centre will undertake a family cohort study, run children's technology laboratories and lead research programs to improve our knowledge of the effects of digital technology on children," Minister Tehan said.
QUT Professor Susan Danby from the Faculty of Education's School of Early Childhood and Inclusive Education will be spearheading the pioneer research which will track the effects of technology on children from about 3,000 families from their birth until they reach eight.
Professor Danby said the study will look into the risks and opportunities provided by digital technology that will affect children long after they reach adulthood.
Aside from looking into how digital technologies can improve learning, the Centre will also focus on the health, as well as social and safety effects children experience from using technology.
"We know that making a difference in the early years of life has huge flow-on benefits for individuals and also across our society," Professor Lisa Kervin, a researcher from the University of Wollongong (UOW), said.
Professor Kervin will be one of the many researchers that will be joining the research team.
"There is no other centre like this in the world, so this is a very significant investment in Australia's future," she added.
Aside from UOW and QUT, other institutions taking part in the study are Curtin University, Deakin University, Edith Cowan University, and the University of Queensland.
This does not include some 33 local as well as foreign academic and industry who will bring in another $32.2m worth of support which can come in the form of cash or in kind.
Expected outcome
Worry not; educational institutions and even parents can expect to also benefit from the much-supported research after a few years.
"There are conflicting national guidelines and advice about many digital technology issues and the Centre aims to provide authoritative information to guide families, educators, governments and other authorities," Professor Danby said.
Aside from offering recommendations to policy makers, the study's results and guidelines can serve as a basis for creating safe and effective digital practices.
Professor Danby said the results can also be used to further develop school curriculums to "enable child-directed digital learning, participation and enjoyment."