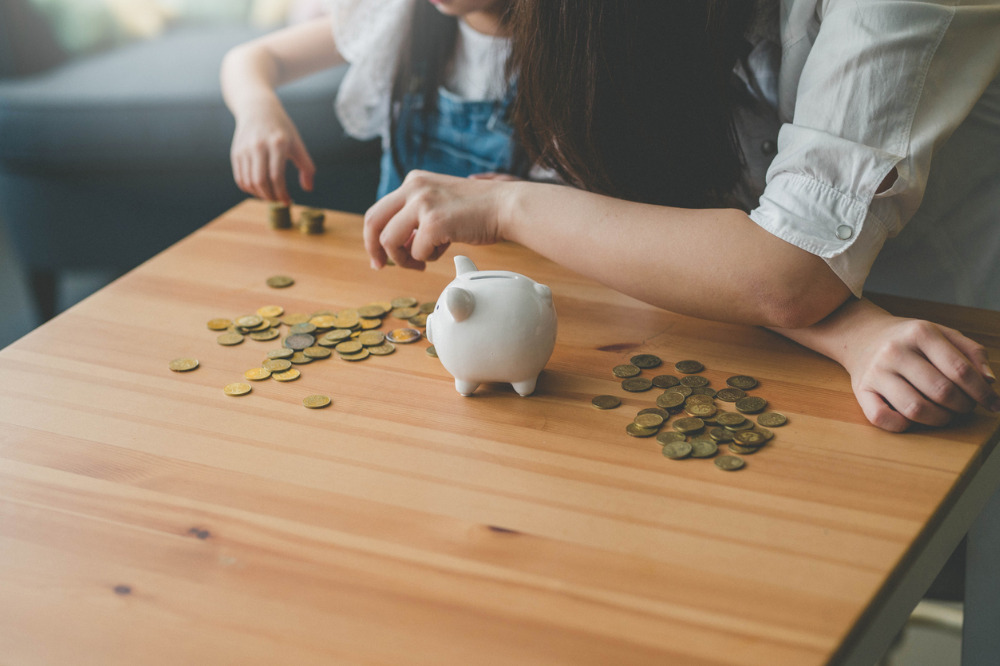 As inflation, rising interest rates and rising unemployment puts the squeeze on many Australian families, children are missing out on crucial school supplies, giving them a very real sense of just how important it is to manage money during an economic downturn.
In May, a study found that young Australians are showing strong financial capability, with kids as young as six regularly talking about money at home, earning and budgeting.
However, gaps still remain in financial literacy education in schools, and this is something that Ecstra Foundation – a not for profit organisation "committed to building the financial capability and wellbeing of Australians within a fair financial system" – has been trying to address.
To this end, the company launched the nationwide Talk Money program, aimed at improving the financial literacy of young people. The program encourages students to engage outside of schools with their parents, caregivers and employers about money matters, and provides links to important government services, including the Fair Work Ombusdman, ASIC's Moneysmart, the ATO and the ACCC.
In 2022, the Talk Money program reached 105,972 student bookings across 3,096 workshops in 527 schools, with a presence in all Australian states and territories. A significant proportion of schools in lower socio-economic areas (29%) and regional and rural locations (21%) benefited from the program.
According to Ecstra Foundation's Financial education in schools Impact Report 2022, the program has made "an immediate and positive impact on the financial literacy, knowledge and confidence of over 100,000 school students across Australia", with 85% of Year 5 and 6 students saying they can now identify different ways to save (a 42% increase).
Additionally, 78% of Year 7 and 8 students believe they now understand the importance of saving to achieve their goals (45% increase), and 88% of Year 5 and 6 students believe they can learn to save and spend money well (29 per cent increase). Importantly, almost all (95%) of participating students said they learnt something in the workshops they can use.
"Talk Money is an evidence based, curriculum aligned program that teaches students foundational financial literacy skills such as healthy saving habits, managing spending, setting goals and financial decision making, with the overall aim of building financial wellbeing," Caroline Stewart, Ecstra Foundation's CEO, said.
"We know that financial wellbeing is aligned to the economic and social goals set out in the Government's new Measuring What Matters – Australia's First Wellbeing Framework. However, achieving outcomes across many economic and social indicators may prove difficult if the worsening gap in financial literacy and capability across all age groups in Australia is not addressed."
Studies show young people aged 15 – 24 fare the worst, with many leaving school without much needed practical financial decision making skills as they undertake further study and work, and grapple with the cost of living pressures of housing, transport and student debt.
"With Australian youth employment rates at a record high, teaching students the financial fundamentals of earning such as calculating and reading payslips, tax, superannuation and understanding their rights at work as they get their first job is absolutely crucial to help them succeed in the workplace," Stewart said.
Teacher support and feedback has been instrumental in ensuring the program's effectiveness and rapid expansion into a range of schools. In a crowded curriculum, providing schools with access to the workshops, up to date resources and tools to support effective learning in classrooms and at home is essential.
"The feedback is very strong with 91 per cent of teachers reporting improved financial knowledge among students after participating in the workshops, and 100 per cent of teachers saying the workshops are relevant to their students' lives. Sixty-nine per cent of teachers also said their confidence in teaching money management improved due to participating in the workshop."