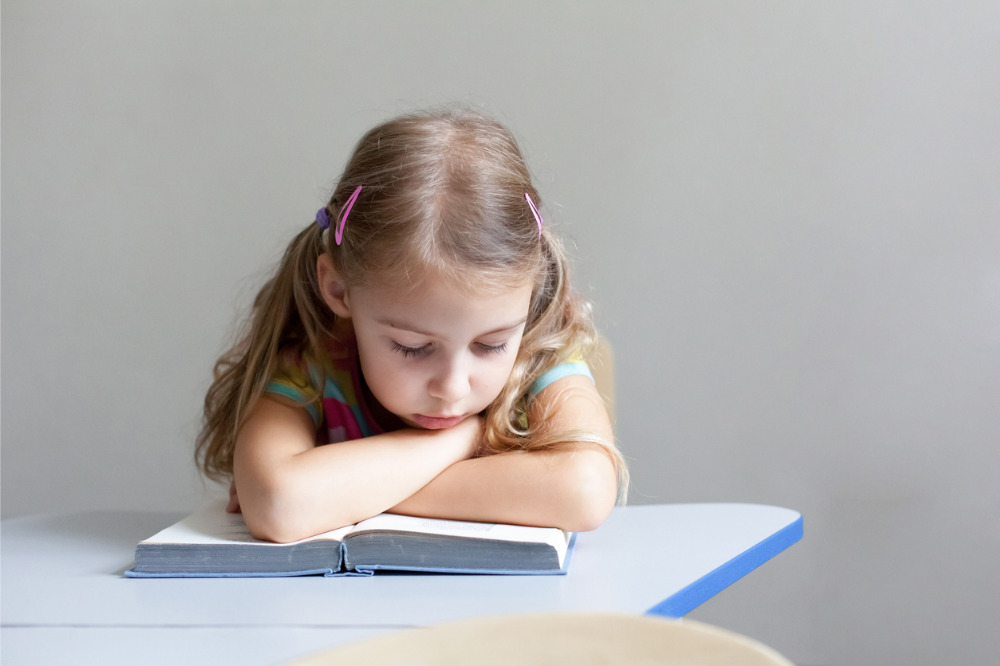 A staggering 62% of Australian families have found it harder to afford all the things their children need for school this year compared to last year, a new report shows.
According to The Smith Family's national survey of almost 2,000 parents and carers, 52.1% said this was due to increases in everyday expenses such as groceries, rent and petrol amid rising inflation. Meanwhile, 32% are finding their children need more things, or more expensive things, for school, and 29.9% have found the cost of school items has increased.
One caregiver surveyed in The Smith Family's study said, "Rising living costs made it difficult to provide for basic needs such as food, petrol to do pick-ups, school excursions."
Another respondent said, "Starting high school is hard anyway. But to get our girl to her additional needs school we drive 45 mins each way. Petrol prices are taking most of our cash, after rent. Food has to be cut back. Cheap meals like hot chips, frozen pizzas, noodles etc don't make the greatest healthy meals but they do fill hungry tummies."
To help struggling families support their children, The Smith Family has announced it is expanding its innovative and evidence-based learning support programs, including reading, tutoring and mentoring programs, to assist thousands more children and young people across the country.
The charity is hoping to raise $5.6m nationally through its annual Christmas Appeal, launching this month, to help more than 13,330 students access these programs and catch up on their learning in the new school year.
"We believe that education is one of the most powerful agents of change," The Smith Family's CEO Doug Taylor said.
"This crucial learning support, provided outside of school to complement what happens in the classroom, helps children stay motivated and engaged in their education, increases their likelihood of completing Year 12 and sets them up for a successful transition to employment or further study after school.
Separate research from Finder shows essential supplies like textbooks, stationery and uniforms alone will cost parents $570 for primary school and $780 for secondary school.
Tuition and other hidden costs like school excursions and transport add another $3,621 for a child in primary school. This figure doubles to $6,957 for a child in high school – with tuition remaining the highest expense ranging from $175 for primary schools to $23,269 for private high schools.
The national average total cost of a public school education in Australia if a child goes to school from age 5–16 is a staggering $68,613.
Edstart CEO, Jack Stevens, said inflation is a major factor on the minds of schools both this year and heading into 2023.
"It is driving up cost inputs for schools, as well as putting pressure on household budgets. Schools are continuing to try to strike the right balance between covering the ever-increasing cost of education delivery without dramatic increases to parent fees," Stevens told The Educator.
To help families afford their child's education in these tough times, schools are increasing their focus on providing flexibility on fee payments, which has driven the growth in schools turning to education technology and payment providers, such as Edstart, which has now funded students at over 600 schools, spread across every Australian state and territory.
In the past six months, the company has seen customer numbers more than double, with total payment plans issued surpassing $500m.
"By helping our partner schools give more flexibility and choice to families, we're able to minimise disruption to students' education and help reduce the risk of schools losing enrolments," Stevens said.
Stevens said over 60% of families are using the platform through schools implementing their full fee management solution, where Edstart provides upfront payments to schools while families are able to choose their fee payment schedule.
"During this period, the need to provide parents with the flexibility to align school fee payments with their budget is more important than ever. And with schools also facing cost pressures, it's important for them to be able to do this without impacting their budget and cash flow."