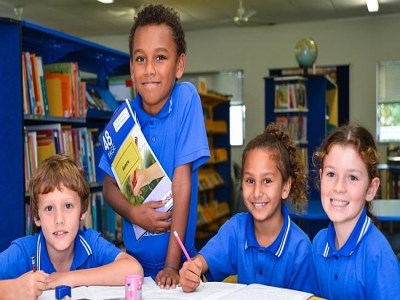 The new Queensland Government has changed the funding formula for 2016, implementing the needs-based system envisaged by the Gonski Review.
Under its "Investing for Success" program, Queensland now joins NSW, SA and Victoria as states which will implement full Gonski funding for 2016, leaving only Tasmania, NT and WA to go.
Some of the biggest beneficiaries of the funding will be disadvantaged schools, which will get more funding than the previous system offered.
Queensland Teachers' Union (QTU) vice president, Sam Pidgeon, told
The Educator
that many successful programs had been enacted across Queensland as a result of Gonski funds and that this announcement gave schools certainty in continuing to run these programs.
"The QTU welcomes the fact that funds will continue to be allocated directly to schools as in previous years and we are particularly pleased that the allocation of funding for 2016 and 2017 much more closely resembles the model advocated by the Gonski funding," Pidgeon told
The Educator
.
"Certainty of funding means that schools can commit to programs and permanent teaching staff and allocate all their Gonski funding to them, rather than hedging against funding changes."
Under the "Investing for Success" program, schools will now know how much extra they will get in 2016 and can start planning how they might use these extra resources to benefit students.
Schools will see a total of $480m extra over the 2016 and 2017 school years, up from the $183m extra in 2015.
To see how much your school will gain, click
here
While there is still no guarantee Queensland schools will get Gonski funding beyond 2017 from either the state or the Federal Government, the state's schools have broadly welcomed the news.
Pidgeon said the QTU was continuing its campaigning to ensure that all political parties were committed to the continuation of Gonski school funding beyond 2017.
"Teachers and school communities across the state are seeing the difference these funds can make and it will be a great shame if the federal government goes ahead with its plans to cut education funding in real terms from 2017," Pidgeon said.
National Gonski Week starts on October 26
th
. Click
here
to find out how you can get involved.