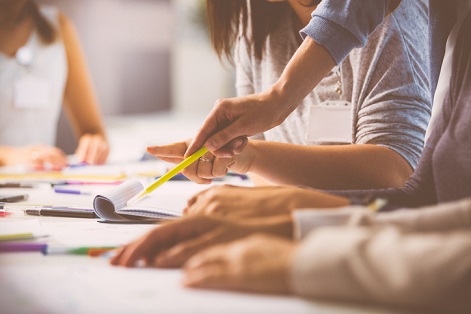 A battle between the Federal Government and the Queensland Teachers Union (QTU) is brewing over a plan by the union to provide Eureka Stockade stickers to its members in state schools.
The move follows a decision by the Australian Building Construction Commission (ABCC) to ban union logos, including the Eureka Stockade flag from Commonwealth construction sites.
Despite the Federal Government calling the plan "a political stunt", the union's decision has received the backing of Premier, Anastasia Palaszczuk and six state schools.
Today, Federal Education Minister, Simon Birmingham, slammed the QTU's decision, saying students "should be learning about things like Pluto and Pythagoras – not how to run picket lines".
"I am sure many teachers are embarrassed that their union is more interested in political stunts than children learning to read," Birmingham told The Educator.
"Stunts like this from the union do nothing to lift regard for the teaching profession or the education of our children. There is absolutely no place for political campaigning in our schools."
Birmingham said that while the events surrounding the Eureka Stockade should be taught as one part of Australia's history, "in no way should schools be seeking to indoctrinate children as militant unionists."
However, the QTU said there will only be stickers depicting the flag available for the personal use of delegates and members on their cars and personal items.
QTU president, Kevin Bates, said it is "absolutely appropriate" for schools to be having conversations about Australia's political history with students.
"Helping students to become active and informed citizens has always been a goal of our education system," Bates told The Educator.
"Teachers address issues of political literacy in context in the curriculum. Teachers and principals know that young people have sophisticated views and that when asked they are able to articulate their views."
Bates said the Eureka Rebellion of 1854, which is often identified with the birth of democracy in Australia, deserves discussion as an important part of Australia's political history.
He said the government's hostility towards the union's plan reflects a goal to "frustrate efforts by citizens to assert themselves".
"These include actions that threaten both the political hegemony and the power of big business," he said.
"The circumstances of such a power imbalance have contributed to a significant deterioration in the quality of life for working people, wage inequality at a 70-year high and compromises on the health and safety of workplaces."