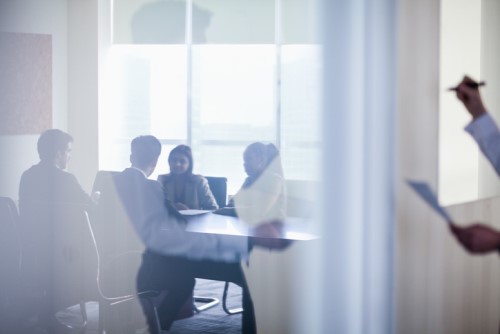 Last week, NSW Education Minister, Rob Stokes, released a $205m disability strategy in response to a 2017 parliamentary report that found an "unacceptable" number of mistreatment allegations.
Stokes said the strategy will help accommodate the growing number of students with disabilities and ensure they have access to an education system that is better equipped to meet their needs.
Studies have shown that demand for disability support is growing at four times the rate of enrolment growth. Compared to 1% overall annual enrolment growth in NSW public schools, there is now a 4% growth in students receiving targeted individual support.
Between 2013 and 2017, places in schools for specific purposes are up 2%, while places in support classes in mainstream schools are up 4%. Additionally, students in mainstream classes accessing only integration funding support have risen 5%.
To address this, the Department's strategy aims to strengthen support by investing in teachers and other support staff; increase resources and flexibility by enabling schools to operate with more flexibility; improve the family experience by making experiences better and easier and track outcomes by building an evidence base to measure progress.
"Equality of education is the bedrock that supports the entire public school system. This is why it is our job to support every child's fundamental right to learn in an open and inclusive environment," Stokes said.
With 97% of students with disabilities learning in mainstream public schools, Stokes said that it was essential that the NSW Government provides additional training for teachers, more resources and more support for students and their families.
"It is the mission of the NSW Government to ensure that every student feels welcome at school and has the support to thrive academically and socially," Stokes said.
However, Family Advocacy – a NSW organisation working with families to promote and defend the rights and interests of people with developmental disability – said that the strategy "falls short of the mark".
Cecile Sullivan Elder, Family Advocacy's executive officer, said that the definition of inclusive education needs to be expanded to be in alignment with the United Nations Convention on the Rights of Persons with Disabilities' definition.
"What is key about this definition is that it defines not only what inclusive education is, but what it is not; making a clear distinction between inclusion, integration, segregation and exclusion," Elder said.
Elder added that without being clear on the definition of inclusion, it is not possible to measure the success or failure of Inclusive education practices within NSW.
"A lack of inclusive vision and direction results in weak signals to schools around the expectation and implementation of the best inclusive schooling practices," she said.
Additionally, says Elder, inclusion must be supported by an Inclusive Education Policy Statement, similar to which Queensland adopted last year.
"NSW requires political leadership in order to keep up with the other States if it strives to achieve its vision 'to be Australia's best education system and one of the finest in the world'," she said.
Another area of concern, said Elder, is the Department's focus on increasing the number of specialist teachers.
"Inclusive education is not possible if it is highly dependent on specialist teachers," she said.
"A much more sustainable model is to focus on inclusive education as a requirement for all teachers, so they are confidently equipped to teach all children, including children with a disability."