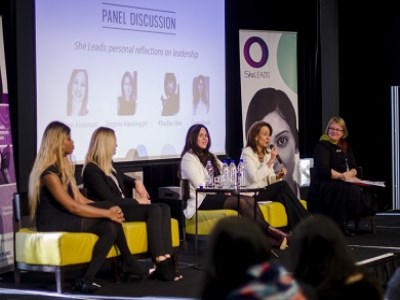 The Young Women's Christian Association's (YWCA) is developing a women's leadership pathway to teach high school-aged girls how to become effective leaders.
This year's conference follows a
survey conducted by the YWCA late last year
which found that while 71% of young women want and plan to be leaders in their future careers, the majority feel held back by gender stereotypes.
Seventy nine per cent of the young women surveyed said that discrimination affects them in their day-to-day lives.
Liz Forsyth, YWCA chief executive, told
The Educator
that the program, inspired by the
SHE Leads
women's leadership movement, has significant value for secondary girls' students' personal empowerment and Vocational Education Training (VET).
"Schools will have a number of conversational pieces to take away from this, as well as support for their VET work on girls in STEM and also we hope some new ways to interpret the meaning of leadership," Forsyth told
The Educator
.
"We have developed the concept of a leadership pathway for women that allows different forms of support and engagement at different stages of their leadership journey starting in primary schools with our Every Girl program."
Forsyth said that the program is a natural progression from YWCA's existing initiative – the Every Girl Program – which is tailored to girls in primary school, adding that the SHE Leads conference forms an approach tailored for late High School students.
"We believe a conference run where they are the delegates gives them respect and reinforces their coming roles as adults, but also encourages them to think that leadership is not about age, but about perspective."
"We have also undertaken to weave in as much non-traditional role modelling as possible, with the goal of continually breaking down barriers to roles that are not traditionally occupied by women, and in which women are under-represented," Forsyth explained.
The upcoming SHE Leads High Schools conference for young women in Years 10 – 12 will occur on Friday 8 May at the Stamford Plaza in Adelaide, following a similar conference in Canberra.