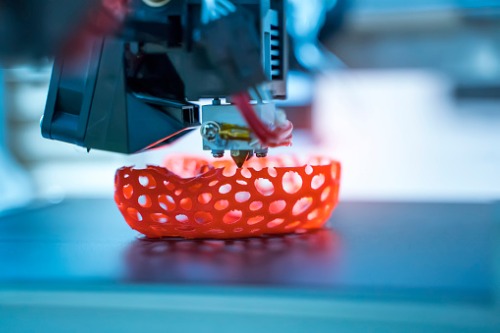 The arrival of 3D printing technology in schools has allowed students to solve structural and conceptual problems in a hands-on way, which is highly beneficial across a range of subject including science, technology, engineering and mathematics (STEM), as well as visual arts, design, history, food technology, and more.
A study released last year found that 87% of educators are restricting student access to 3D printers due to a lack of management resources and skills.
As principals strive to equip their students with the skills required for the jobs of the future, revolutionary technology like 3D printing is becoming increasingly important for students on their learning journey.
According to Eric Holtsmark, general manager of strategy, transformation and technology at Konica Minolta Australia, 3D printing can help students build the 'Four C's' of 21st Century skills – critical thinking, communication, collaboration, and creativity.
Below, The Educator speaks to Holtsmark about how this can be done, the biggest developments in 3D printing for the education sector and what the company is doing to help schools leverage the benefits of this technology in the year ahead.
TE: Drawing from your experience in the role you've held at Konica Minolta, what are the most transformative ways in which 3D printing has impacted on Australia's education sector?
EH: Some of the most transformative impacts of 3D printing on the Australian education system are seen in the skills and new ways of thinking students have learnt while using the technology. Previously, critical thinking and analysis typically didn't come into play until the later school years and university. However, this way of thinking is driving future professionals in all industries in problem-solving, analysing and producing fresh ideas. Therefore, it's essential to build these skills early and 3D printing is helping do that. Our future leaders will be well attuned with these skills to explore different options when planning and making decisions.
TE: In your view, how well is the Australian school system leveraging this technology for the purpose of preparing young people for new jobs?
EH: Schools have adopted basic 3D print and design technology, which is a step in the right direction. However, most of it is now outdated and this is actually constricting students' ability to unleash their design and creativity skills. The Australian school curriculum needs to leverage more 3D printing and design projects into subject curricula, which will motivate schools to evolve their technology as new, better equipment becomes available. 3D technology can prepare students for future careers by teaching important skills, such as how to understand design methodology, spatial awareness, and how to critically analyse design decisions and problems.
TE: In what ways are Konica Minolta helping schools deliver 3D printing education?
EH: Konica Minolta offers schools professional advice on the products that can meet students' needs best now and into the future. It's important that, when educators think about adopting this kind of technology, they speak with a vendor who can offer a range of products and puts the needs of the school above their own. The vendor should understand the school's requirements, know the education market, and be able to provide service and support even after the sale is made.
Konica Minolta offers in class training to get both teachers and students operating the devices confidently, along with advice and packaged projects that can be applied to the curriculum. Konica Minolta also maintains these relationships in order to assist with service, support or questions educators may have about the technology.