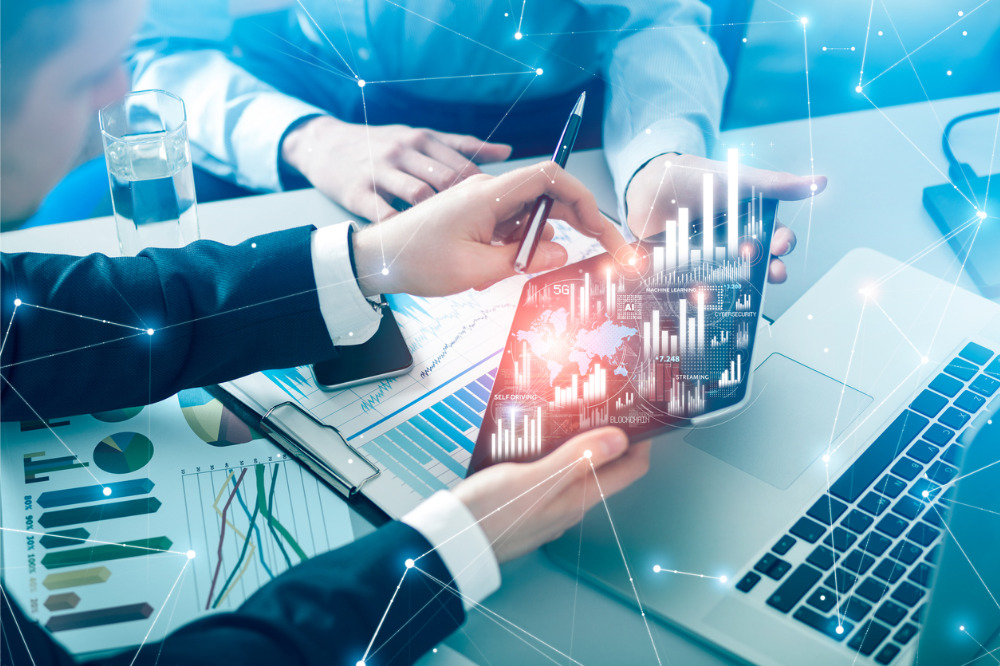 Today, more than ever, it is important for schools to be equipped with the right tools to avoid any potential disruptions to their students' learning experiences.
The shift to remote and flexible learning has no doubt presented some headaches for teachers, school staff and students, but the power of innovative IT solutions is helping schools iron out many of the kinks involved in this complex transition.
On Wednesday, The Educator hosted a virtual workshop with Cisco Meraki, an industry leader in cloud-managed IT, which has been helping educators simplify the most complex aspects of technology through the unified management of mobile devices, Macs, PCs, and the school entire network.
"Put simply, Meraki is a complete IT network from a single pane of glass," Meraki product specialist Paul Suhr told the workshop's participants.
"It's a network that is quick and easy to deploy that doesn't require teams of highly skilled technicians like traditional networks. This is extremely important for schools with multiple locations or vast campus' with limited IT staff and resources".
Suhr said the Dashboard allows a school to consolidate the number of vendors running on one network, ultimately reducing the amount of management tools and cutting out the administrative clutter for schools' IT teams.
"Being cloud-managed means that it's a network that continually, automatically updates features to stay ahead of the ever-changing nature of the business," he said.
"This means that at no additional cost or additional licensing the platform automatically receives updated features that Meraki releases via the Dashboard".
A seamless experience for students and staff
The 30-minute workshop also heard how Meraki teamed up with John XXIII College in Perth, Western Australia to help the school's IT teams leverage flexible and leading-edge technology during the unprecedented shift to remote learning.
John XXIII College, which has 1,500 students and 240 staff, is a large university-style campus with spread-out facilities. This has presented a challenge for the school in terms of ensuring that the appropriate services reach the areas in need.
Yugon Chobanoff, ICT Operations Manager at the College, said that while people might assume that students being off campus reduces the pressure on the school's network, there is still a challenge in ensuring that on-premises services are accessible.
"The real onus is knowing that we had a stable and state-of-the-art platform that would allow our team to have confidence in supporting our staff and students while they work remotely," he said.
Chobanoff said that when the pandemic prompted the school to shift to remote learning, several administrative support staff had complained about having to use a sometimes-cumbersome VPN client that the school's head office supplied.
However, Chobanoff soon realised that this frustration could be quickly alleviated.
"One of the great features of the Meraki kit is being able to provision an access point for the staff member to take home, plug it into their internet router and access the wireless networks that staff and students would normally see while they're on campus," he said.
"It's certainly food for thought in case we experience another pandemic that forces staff and students to work from home!"
'Stable, available and high-speed access'
Chobanoff also spoke about how Meraki has had a significant impact on enhancing student experiences, digital transformation and security at the College.
"Meraki has enhanced student experiences by providing stable, available and high-speed access to lessons and content for their learning journey," he said.
"Students need to be able to connect and consume services without interruption or downtime. They also need confidence in their network when exploring new technologies that are dependent on services such as wireless".
With this confidence, Chobanoff said staff and students are embracing online digital platforms over paper-based and more traditional delivery of content, such as whiteboards and photocopied handouts.
"Having the confidence to embrace digital platforms is enabling their digital transformation," he said, adding that with this movement and transformation to a digital world, there is inherent risk.
"The Meraki platform has proven to be most capable in delivering tools and services that allow us to keep our staff and students safe. This also extends to physical safety with the MV portfolio".
Reach out to your Meraki AM or Cisco AM for a demo of the dashboard or to book a virtual site survey to customise your solution.