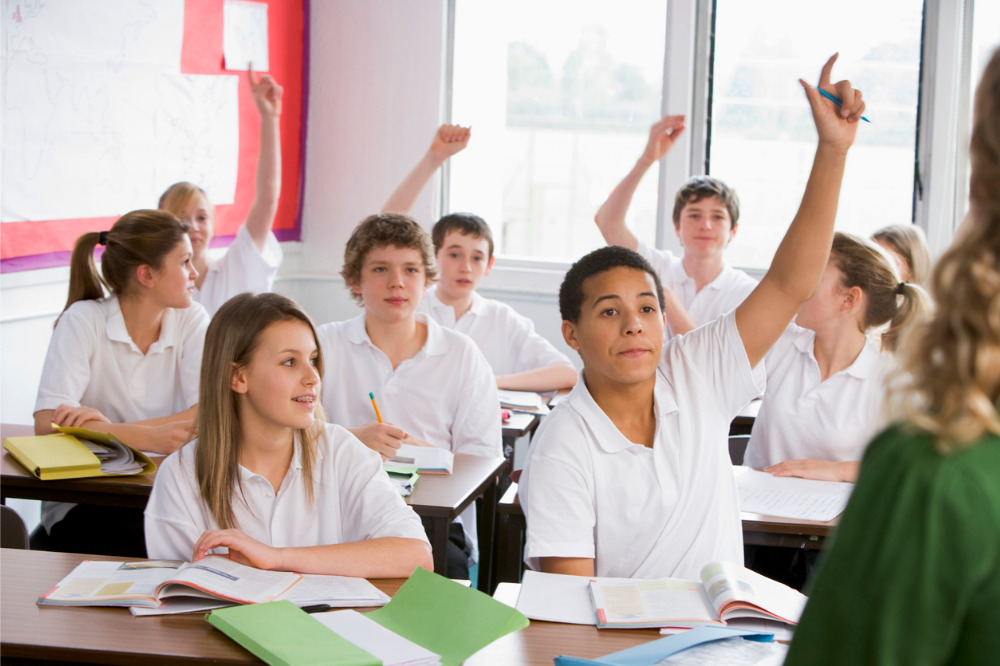 According to OECD data, Australia's Maths, Science and Reading outcomes have slid between nine and eleven months of schooling since the early half of this century.
While the exact cause for this is up for debate, reports have highlighted the importance of strong teacher-student connections when it comes to improving students' outcomes in the classroom.
Recognising this, Australian curriculum aligned teaching and learning platform Education Perfect (EP) has launched EP for Seniors, which provides teachers with advanced student data to ensure students are comprehending and completing course work at the pace required for graduation.
Education Perfect CEO Alex Burke said the program was created to offset the tremendous pressure facing secondary teachers and students while helping both maximise their potential in the classroom.
"Many of our staff hail from a teaching background and recognise that providing effective support is a complex challenge. From working with tens of thousands of teachers, we know that a comprehensive digital learning platform like EP makes a real difference to teaching and learning outcomes," Burke told The Educator.
"With EP, data-driven learning pathways for all students, high quality resources for all subjects, student data insights and tools for differentiation, are all combined in one place, and that's a hugely streamlined and unique offering."
'An invaluable starting point for learning conversations'
Burke said that while there are troves of student data, the trick to using it effectively is being able to access and understand what is presented.
"EP tracks and analyses learning data, and it also presents information in a clear and concise dashboard that shows formative and summative assessment, student progression, recommended next steps, and areas where support is needed," he said.
"For teachers, this provides a unique and invaluable starting point for learning conversations with students and parents."
Burke said the clarity and precision of the data enable students to focus their attention and revise and review material with accuracy and independence, while teachers can rest easy knowing that they are monitoring their students' learning needs effectively.
Burke says EP's comprehensive curriculum-aligned bank of content allows teachers to "quickly and easily find and assign trustworthy and robust lessons which achieve the desired outcomes".
"In addition, they can easily personalise all of the content on EP meaning that differentiation and individualisation are far quicker than traditional manual methodologies," he said.
"Most lessons are self-marking and provide clear feedback and analytics - allowing teachers to save time with planning, delivery, and review."
'There's no need to spend my time reinventing the wheel'
Epping Secondary College, which has been using EP since 2015, has been able to better demonstrate its teaching and learning outcomes as a result of the program's features.
"We are always extremely busy and if we can have a tool that is going to help us and facilitate all of our work, where it's already lined up with the Victoria Curriculum, that's great," Cesar Rifo, Head of Science at Epping Secondary College, told The Educator.
"We need to show evidence that we are trying different strategies. We can prove it through the data and differentiation that we have been able to do throughout Education Perfect."
Dimi Charalambous, Head of Science at Prahran High School, said EP allows her department to "do so many things you can't do with just one textbook."
"We have this endless amount of resources to teach the subjects and the curriculum as we want, and Education Perfect is perfect for that."
Tess Pohlner, a Science and Humanities and IMPACT9 teacher at Prahran High School, uses EP as a way for revision or pre-learning for students.
"I also use EP to build literacy skills through the glossary, and through the spelling lists when there are a lot of new words or scientific terminology," she said.
"There's no need to spend my time reinventing the wheel."
Evagoras Ionnou, a Science Teacher at Lalor Secondary College said she has found EP to be an effective way of teaching different types of content all within the field of science, while homeschooling teacher Sophie Hastings said: EP is changing lives for the secondary homeschoolers.
"Being able to see my child understands 100%, move up and down between grades while still following the curriculum is fantastic."