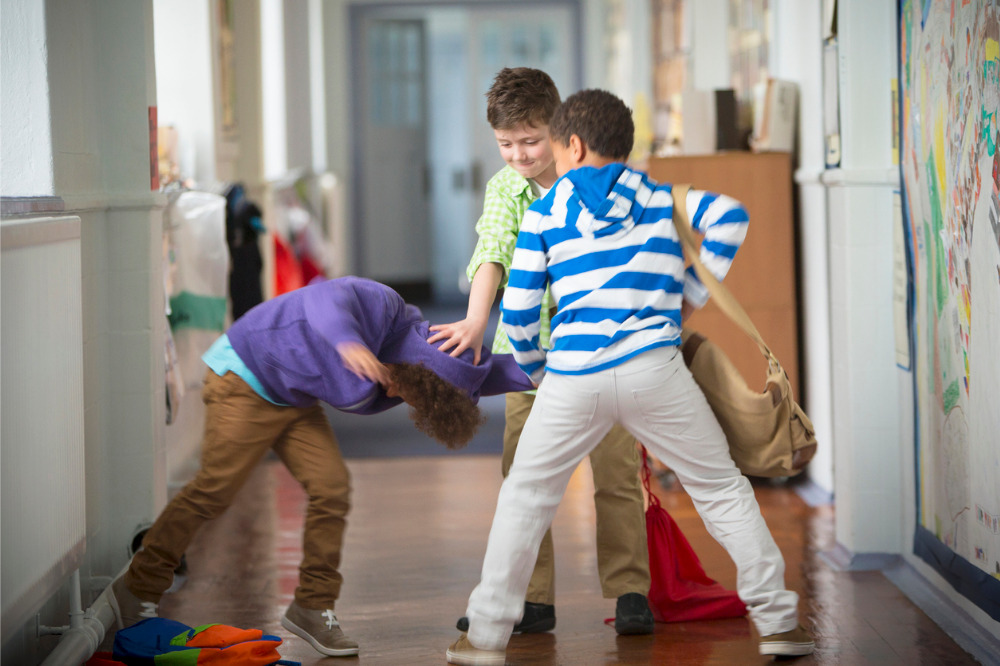 Each year in Australia, more than 900,000 Australian students report being victims of bullying – a phenomenon that schools around the nation, and the world, continue to struggle with.
Last year, a study by the World Health Organisation found that one in three children aged between 11-15 are a victim of peer bullying and that 120 million girls globally were sexually assaulted before the age of 20.
While much is heard about the prevalence of bullying in primary and secondary schools, less is known about bullying in early childhood settings.
A new study has highlighted the role of early childhood teachers, and the importance of correctly identifying and responding to bullying behaviours – as well as how additional training and support could help address this issue.
The study, by former primary school teacher, Dr. Lesley-Anne Ey from the University of South Australia and Professor Marilyn Campbell of Queensland University of Technology (QUT), examined whether early childhood teachers' understanding of bullying behaviours are similar or different to teachers of primary and secondary school students.
Ninety-five Australian early childhood teachers participated in a survey assessing their understanding of bullying and fighting and the differences between the two behaviours.
The study found that although teachers could describe characteristics of bullying, such as the intent to harm, the power differential and repetition; many had difficulty clearly explaining distinguishing differences.
Formal bullying training needed for teachers, principals
Dr Ey says formal training about school bullying should be implemented for early childhood teachers and principals to enable them to have a comprehensive understanding of the characteristics that constitute bullying.
"Bullying is unquestionably an area that all education departments across Australia take seriously and education departments have policies and resources to support teachers in educating students about bullying and in responding to bullying," Dr Ey told The Educator.
"However, the lack of research and understanding around bullying in early childhood means that resources for early childhood teachers are insufficient".
Dr Ey says responding to very young children will be different to responses for older children therefore early childhood teachers need such guidance.
"It is important that school leaders are inclusive of early childhood when constructing or updating bullying policy and procedure and that they ensure all educators, inclusive of early childhood educators, have a clear understanding about what behaviours constitute bullying versus fighting," she said.
"Training courses on bullying and cyberbullying are largely directed at teachers of children in upper primary and secondary".
Dr Ey said school leaders need to include early childhood teachers in bullying courses to support their understanding, and highlight the gap of lack of training available for early childhood educators with providers of such training.
"Given the lack of resources available for early childhood educators, school leaders can provide time for early childhood educators to collaboratively develop an anti-bullying program," she said.
"Some websites that may be helpful for early childhood teachers include student wellbeing hub, e-safety commissioner and bullying no way. Although these sites do not have extensive resources, it is a start".
Beware the dangers of misinterpretation
Professor Campbell said recognising bullying and non-bullying behaviours is especially difficult in early childhood because of children's complex social and emotional developmental processes.
"The difficulty of correctly identifying bullying behaviours, in early childhood, strengthens the argument for delivering professional training and support in this area to early childhood teachers," Professor Campbell said.
"Both bullying and fighting are types of aggression but individuals who are fighting are equally involved and have an equal intent to win, whereas bullying involves an imbalance of power with the person victimised not being able to stop the perpetrator".
Professor Campbell said early childhood teachers who misinterpret fighting, a playful joke, or a singular cyber-fight as bullying may deliver an inappropriate response.