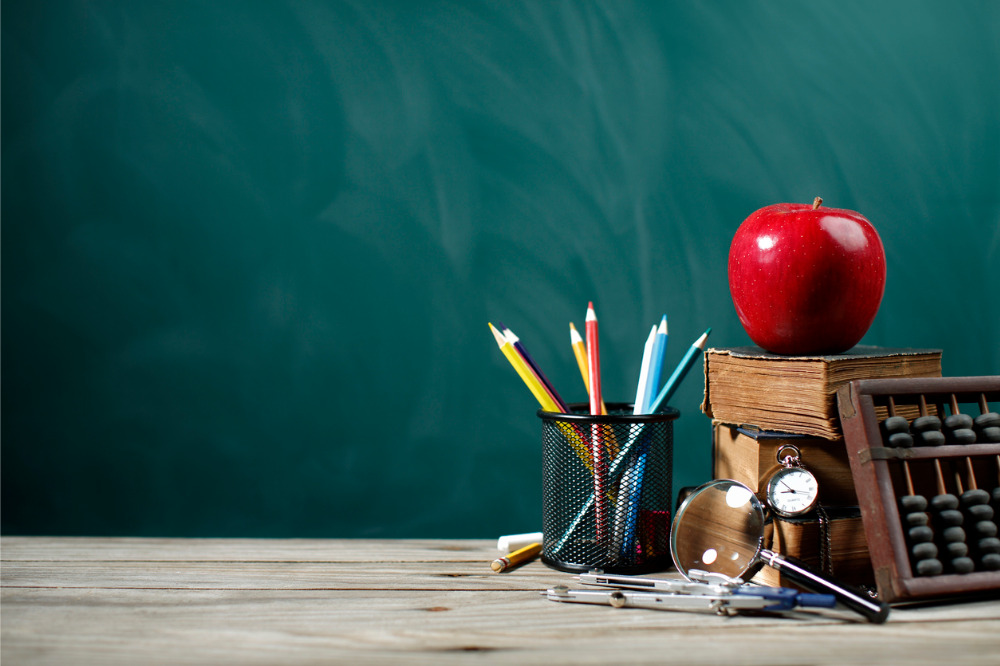 If 2020 has shown anything, it is that Australian educators and students are doing a superb job – a fact recognised by parents across Australia, who got their own taste of what being a full-time teacher is like, albeit it for a relatively short time.
In October, a nationwide survey found Australians were most grateful for teachers' ability to inspire, encourage and provide kindness to students, as well as their dedication and leadership in the classroom, rather their general subject knowledge.
In an interview with The Educator, Federal Education Minister Tehan said every parent in Australia has developed "a newfound respect for the work that teachers do every day".
"This will be an enduring legacy," Minister Tehan told The Educator.
"I have been impressed by the way Australia's teachers and school leaders have demonstrated resilience, innovation and flexibility in the face of such unprecedented challenges".
However, this superb work hasn't been achieved without its challenges.
While the recent TIMSS 2019 study revealed that Australia has climbed into top 10 in Year 8 maths and science, and Year 4 science, the PISA 2018 report found that Australia ranks ninth-worst of 77 countries for the equitable allocation of resources between disadvantaged and advantaged schools.
And this is an issue unlikely to be resolved anytime soon.
Australian Education Union president, Correna Haythorpe, said Federal Government school funding deals have created a $19bn public school funding shortfall through to 2023.
"This means that public schools, which educate the vast majority of students from remote, lower-socioeconomic, and Aboriginal and Torres Strait Islander backgrounds, will be denied the resources needed to close student achievement gaps," Haythorpe said.
"Above all, addressing this public school funding shortfall would mean more teachers, support staff and more one-on-one attention for the students with the greatest need".
As this year draws to a close and principals gear up for Term 1, 2021, there is a big focus on what can be done at the coalface to ensure the most important learnings from 2020 are implemented.
Margaret Hendry School (MHS) principal Kate Woods says 2021 presents an opportunity to flip the mindset of the community through something as simple as language.
In recognition of its revolutionary approach to education, MHS was recently named one of The Educator's most innovative schools of 2020.
"We see the role of our teachers as being like a 'learning coach' – working alongside the children to stretch and challenge their thinking and develop a personalised program of learning to meet their individual needs," Woods told The Educator.
"A teacher is not a fount of all knowledge at the front of a classroom whose core role is a simple transfer of knowledge to the child – teaching and learning is a collaborative, immersive and ongoing effort involving all parties".
Woods said a child is not simply a passive recipient of information who progresses through a set of learning tasks provided based on their age – they are an active participant in their own learning and one who has "untapped potential and an innate curiosity to learn".
"We must start with the little steps to garner the support and shift thinking to really make change and reimagine education. The time isn't now, the time was yesterday. We cannot wait another minute".
Brad Scanlon is the director of New Tech Network Australia, a school development organisation that partners with schools to provide more engaging, student-centred teaching practices.
The network consists of more than 200 schools in the USA and Australia and provides support, a framework, the tools and powerful NESA accredited professional development for meaningful and sustainable change.
Scanlon says this year offered primary and secondary schools across Australia "a window into the experience of learning for students".
"This was especially true in the periods where schools were 100% remote. The contrast in different teaching and learning strategies became even more obvious this year," Scanlon told The Educator.
"Schools that already used a student-centred approach to learning thrived, because the learning was engaging, rigorous and student-led. Schools who used traditional didactic teaching methods saw students disengaged and despondent to learning".
Scanlon said New Tech Network Schools worked hard throughout the year, developing learning programs that allowed students to have a voice and a choice.
"Schools developed work that had a real-world connection, and teachers designed units of work with a deliberate focus on developing skills such as critical thinking, collaboration, communication and creativity," he said.
"As a result, students were able to get through the year with a continued passion for learning".
Dr David Roy, a lecturer at the University of Newcastle's School of Education, said that as we head into the new year, it is important that schools retain the flexibility to support those who thrive online.
"We need to also support those who struggled," Dr Roy told The Educator.
"This will require funding, but key is empathy, understanding and more teachers, with higher pay. If we don't use their expertise, then why have schools".
He said 2020 has demonstrated that delivery of knowledge is not enough.
"It is the interaction with pedagogical experts – teachers. As soon as teachers engage with individual students or smaller groups, that is differentiation," he said.
Systems need to be accountable and recognise that educators not bureaucrats should lead the systems. There is no new normal. The world has changed so we cannot return to past methods that were already failing".