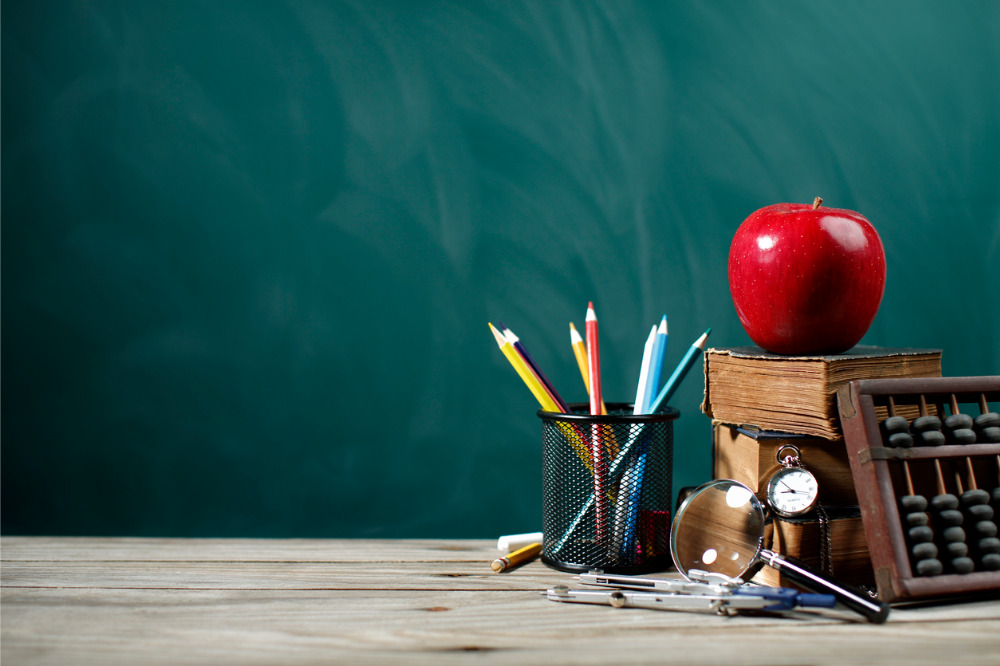 Australians have overwhelmingly supported teachers during COVID-19, a new nationwide survey shows.
The #ThankYourTeacher hashtag campaign, conducted by Monash University on social media last year, called on Australians to express appreciation for educators who have been working hard to ensure children continue to learn during the COVID-19 pandemic.
The initiative was in response to research that revealed 71% of Australia's educators feel underappreciated in the classroom and struggle with excessive workloads.
An analysis of the responses found Australians were most grateful for teachers' ability to inspire, encourage and provide kindness to students, as well as their dedication and leadership in the classroom, rather their general subject knowledge.
The survey results, released to coincide with World Teacher's Day on Monday 5 October, found that of the total 328 posts analysed, nearly half expressed gratitude for the social and emotional support, compassion, encouragement and sense of connections provided by teachers.
A further 37% of posts recognised teachers for their hard work, critical thinking capacity, making connections with students and parents beyond the classroom and their mentoring and leadership.
Just 31 posts, or around 10%, focused on expressions of gratitude in relation to teaching content, general knowledge or subject-specific learning that participants experienced with their teachers.
Dr Kelly-Ann Allen, Senior Lecturer in Educational and Developmental Psychology at Monash University, said the findings demonstrated the student-teacher relationship may be more valued than teacher knowledge.
"The findings suggest people value their teachers in a number of ways with many describing the significant impacts teachers have had on their learning and wellbeing over time," Dr Allen said.
"This is consistent with previous international research which has identified that teaching is a trusted and valued profession, with shared beliefs that teachers play a critical role in the success of society".
Dr Allen said results of the current study also need to be considered within the context of the COVID-19 pandemic and the move to remote learning experienced by students across the world.
"Although the vast majority of posts occurred prior to COVID-19, a portion of posts occurred in March to May when many schools in Australia had moved to home-based learning".
In July, a separate study, by Dr Adam Fraser, a peak performance expert and Director of research company E-Lab, revealed how parents' attitudes towards teachers changed over the COVID-19 home schooling period.
The study of over 1,000 NSW parents of primary-aged children from a diverse range of socioeconomic and ethnic backgrounds found that a whopping 99.7% of parents were satisfied with the work of their child's teacher, and 98.5% were satisfied with the communication they received from the school.
Importantly, 91% of parents said they had a greater level of respect for teachers following the COVID-19 lockdown.
Other key findings included that 96.6% of parents felt supported by the school during the COVID-19 home schooling period, and 86.8% reported that their child was moderately to highly engaged in learning during the COVID-19 home schooling.
Dr Fraser said that while the positive feedback wasn't a huge surprise, as initial interactions with parents painted a positive picture, the big surprise was just how high the scores were.
"Only 0.3% out of the parents we surveyed said they were unhappy with the performance of their teacher over the COVID-19 homeschooling period," Dr Fraser told The Educator.
"That is an unbelievable score".
Looking ahead, Dr Fraser said he is confident that this shift in parents' attitudes will stick to some degree.
"You would expect some reduction as people go back to their old behaviours," he said.
"The increased respect and connection with teachers has come from the following: parents got an insight into how hard it is to engage a child in teaching; they saw how hard teachers work; they discovered how much the teachers care for the children; and the increased communication they had with the teacher built a real connection over that time".