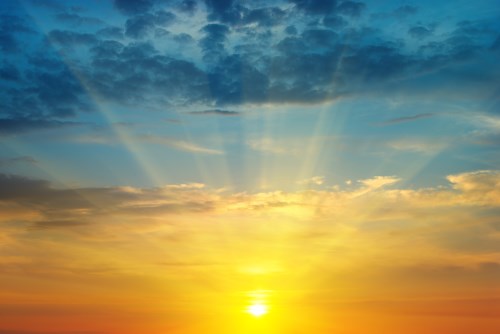 Research shows that extreme heat can result in physical, cognitive and emotional difficulties – not to mention ruined school lunches.
With temperatures already nudging 40 degrees in some parts of Australia, it's fair to ask the question: how hot is too hot for school?
There are obvious issues around sending children home before the final school bell, namely, that students' parents aren't always home to receive them, as well as potential health issues around putting students on crowded busses in extreme heat.
The NSW Government has been addressing this issue in schools by investing a record $500m to provide a sustainable air conditioning program for the state's classrooms.
A spokesman for the Department said in the year ahead, schools in the hottest areas of NSW will be prioritised and provided with air conditioned classrooms and libraries.
"This investment will also benefit schools with temperatures below 30°C who can apply for funding to receive air conditioning in their classrooms and libraries," the spokesman told The Educator.
In Queensland, the state's education department provides schools with a range of practical strategies to ensure that students and staff are as comfortable as possible.
However, as with the other states, there is no prescribed upper temperature limit at which schools send kids home. Likewise, in South Australia, the Department does not close schools or preschools when it reaches above a certain temperature.
"As most schools and preschools have sufficient cooling, children and students remain indoors during extreme heat," a spokesman for the SA Department of Education told The Educator.
"In the case of extreme weather, such as catastrophic weather or a bushfire, or if there is a power outage, the situation will be assessed locally in consultation with the department and it may be necessary for the school or preschool to close."
If this happens, says the spokesman, sites will communicate with families to ensure children arrive home safely.
"It is important that families' details are up to date so sites can alert parents and caregivers of any changes," the spokesman said.
However, Brendon Hyndman, an academic in Health and Physical Education at the Southern Cross University, says Australia needs a national policy on coping with heatwaves due to "an ongoing risk of children being exposed to dangerous heat conditions".
"Students can often forget to drink enough water, which has an impact on concentration, cognition and memory processes from high sweat loss in extreme heat," Hyndman wrote in The Conversation.
"Mandatory requirements for children to do a minimum of 100 minutes of timetabled physical education each week increase the risk of heat exposure."
With fixed times and locations for physical education, says Hyndman, this can leave children more vulnerable to heat exposure – especially when this is in addition to recess and leisure time, which are often outdoors.
"Students are less active when temperatures are above just 22 degrees, which can impact on meeting physical education objectives and guidelines" he said.