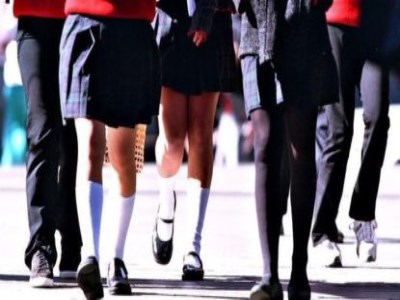 In a
recent article
published in the
Daily Mail
, a UK principal suggested elite schools should bring in more disadvantaged students because they were "producing too many pupils who have only met people like themselves".
He added school leaders were becoming increasingly concerned that this issue was a factor in the polarisation of society, driving disadvantage.
Patrick Derham, the head of Westminster School in London, said that he was taking steps to ensure that his school became more diverse.
"More and more public schools are concerned by this polarisation in society. There is no point producing people who have only met people like themselves," he said.
With groups such as the
Australian Education Union
(AEU) and teachers federations warning of a similar 'polarisation' in Australian society as a result of inequality, should our independent schools take a leaf from Derham's book?
Dr Geoff Newcombe, executive director of the
Association of Independent Schools
of NSW (AISNSW), told
The Educator
that this statement does not apply to independent schools here.
"Australia's independent schools have, on the whole, open enrolment policies and enrol students from a wide range of backgrounds," he said.
"The diversity of the Australian community and the fact that no school or community exists in a bubble, means that most students will have numerous opportunities and experiences both within and outside of school where they mix with a wide variety of people."
Newcombe said the "main goal" of educators is to prepare students for life beyond the school gates, adding this was something independent schools do "extremely well".
High-income stereotype 'extremely outdated'
Newcombe said the perception that independent schools only cater for high income families was "extremely outdated", with 90% of all independent schools in the low to medium fee range and a large number that cater specifically for disadvantaged students.
"The enrolment in independent schools of students with disability and Indigenous students has been increasing at a faster rate than overall enrolments for many years," he said.
"This is despite inadequate levels of government funding and support, and most independent boarding schools in NSW enrol Indigenous students from regional or remote areas on scholarships."
'Polarisation of society claims perpetuate myths'
The Australian Education Union (AEU) and other public school advocate groups have claimed that inequity in education is driving the "polarisation of society", however Newcombe does not share this perception.
"Such statements are often made to perpetuate myths about school funding and only add to any polarisation within the community," he said.
"There is no argument that students who experience higher levels of disadvantage require additional support and funding for schools has long been determined on a needs basis, however funding alone is not sufficient."
He said that in order to address educational disadvantage and improve equity a greater focus should be put on improving teacher quality and sharing successful teaching and learning strategies and practices across all school sectors.
"In NSW we are seeing excellent cross-sectoral cooperation at the highest levels of educational administration however teacher unions also need to be willing to participate in this type of cooperation at the school level," he said.