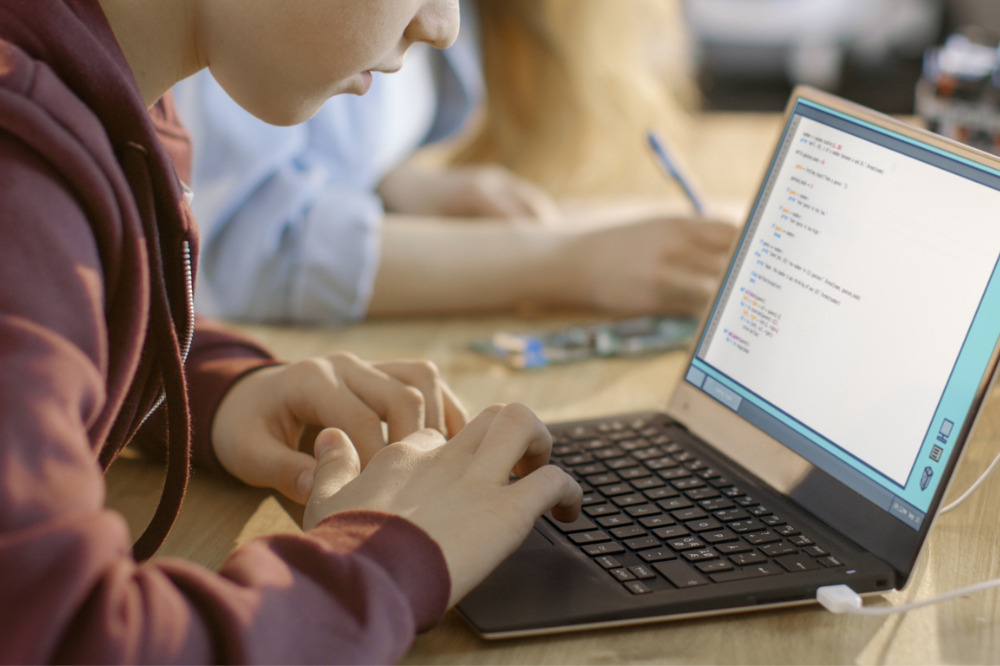 New research has revealed that most education leaders are making personalised learning a priority for their schools, and that COVID-19 has accelerated adoption of edtech.
The study – conducted by Economist Impact and commissioned by the Qatar Foundation – examines how technology can support personalised education, what its adoption could mean for teachers, and whether it can lead to better learning outcomes for students.
Ninety-two per cent of those surveyed are making the provision of personalised learning experience a priority in their schools, while 95% are confident that personalised learning technologies will help ensure teaching methods are tailored for the needs of more marginalised students.
However, there were also significant concerns around edtech and its implications in schools.
Nearly half of those surveyed said they are concerned about students becoming over-reliant on technology, and 61% fear increased personalised learning may reduce student-teacher interaction and stunt social development.
The study also found that students and parents are less supportive of personalised learning than teachers and school administrators. A staggering 98% of educators feel the sudden shift to remote learning during the pandemic has created too great a focus on the technology aspect of personalised education.
Abeer Al-Khalifa is the president of the Qatar Foundation's Pre-University Education, which oversees 13 mainstream and specialised schools.
"The lockdowns experienced during the COVID-19 pandemic have created an unprecedented reliance on education technology," he said at the 2021 WISE Summit in Doha, Qatar, where the international report was launched.
"This new research commissioned by Qatar Foundation confirms what has been an almost universal expectation – that the use of technology within education systems will increase – but that concerns about funding remain."
Al-Khalifa said the study also demonstrates a need to ensure that technology is designed around teaching and learning, rather than the other way round.
"This will enable us to avoid adopting tools that are low-cost but fail to bring us closer to achieving the end goal: improving the learning experience of students," he said.
"We hope this report is just the start of a conversation about how we can ensure the EdTech tools that are ultimately used most broadly are designed to make learning more personalised, rather than an attempt to use software as a way of increasing productivity."
What constitutes best use of technology in schools?
On Friday 3 December, the Australian Education Awards 2021 were held, recognising educational excellence across 28 categories. One of these was the Box of Books Best Use of Technology Award, which was taken out by Brisbane's Ormiston College.
College principal Brett Webster says that as schools investigate tech-enabled options for learning, they should be very discerning and intentional about what these new approaches are intended to achieve.
"Innovation at Ormiston College is a continual process. It sees our team place our students at the centre of our thinking as we actively investigate emerging technologies and consider new approaches to improving specific areas of learning," Webster told The Educator.
"We are mindful of improving a student's experience of learning as well as measurably improving the academic outcomes that result."
Webster said the College is also "ever-conscious" of what it considers is the biggest educational issue of our time – cultivating new skillsets and new ways of thinking so that students are well positioned to thrive for years to come, despite significant shifts to the employment landscape and the way we live.
"A successful education engages students in learning by collaborating, creating and making meaningful connections to the real world. It fosters rich discussion, helps students visualise abstract concepts, encourages them to identify real-world challenges, and supports them in creating solutions," Webster said.
"For me, it is imperative that every student benefits from our best innovative approaches. There must be a consistency of experience across our K-12 campus, not an ad hoc innovative schooling experience that relies on a student being allocated to a particular teacher or program."