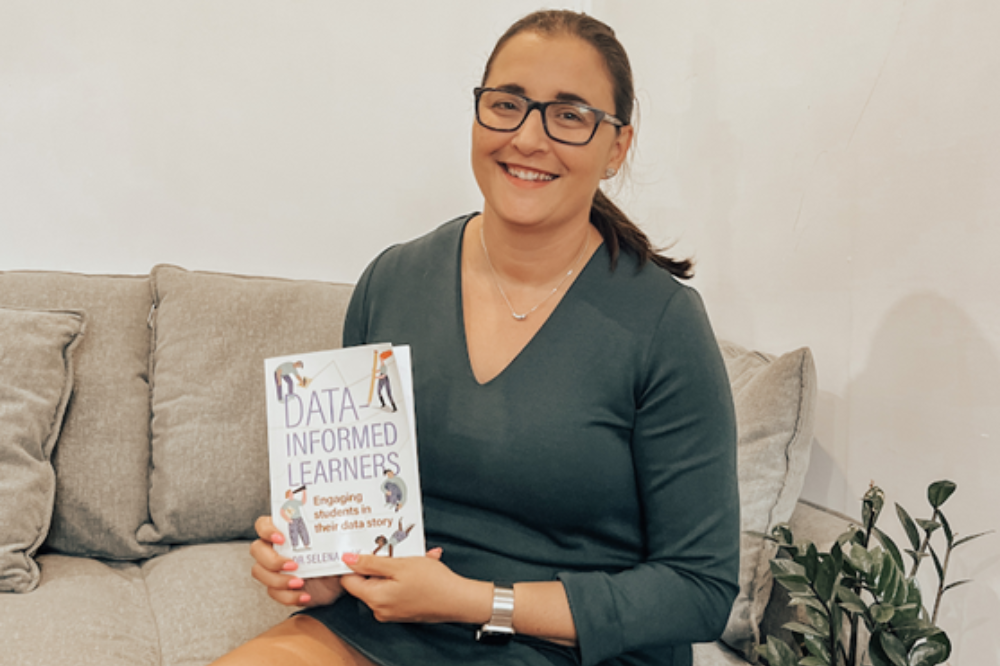 Teachers are expected to use data to inform their work, but a key piece that is often missing from the data conversation is the way they involve students in the process.
A growing body of evidence shows that when students become data-informed learners, they have a better understanding of their ability as a learner. They are more readily able to identify opportunities for growth and are able to have more specific and targeted conversations about what they need to do to improve.
Dr Selena Fisk, who has mentored hundreds of school leaders, data leaders, and teachers in data storytelling, is pushing to ensure all schools are data-informed rather than data-driven, or in other words,
Her fourth book, 'Data informed learners: Engaging students in their data story' contains critical insights into the ways data can be used by teachers to inform practice, but with students having a seat at the table.
"There are three main reasons why we might use data with students - for goal setting, for behaviour or learning dispositions, or quality of learning or level of understanding," Dr Fisk told The Educator.
"We also then have five modes by which we can do this: data walls, success criteria, student-generated assessment, deliberate conversations, or data on walls in classrooms. This book, however, focuses on the 15 intersections of the purposes and modes, to get teachers thinking about what they do and how they do it."
From data-driven to data-informed
Dr Fisk said the distinction between data-driven and data-informed is that when teachers are informed by data, they take that data along with their understanding of the context, young people, and their professional experience and use this information to formulate plans and actions.
"This book continues the conversation about the way data can be used to inform our practice - but with students," she said.
"It also provides strategies to introduce data to students so that it is inherently clear that we want to tap into the power of data and use it to support us, rather than drive what we do. This is an important message for our students to understand as well."
Dr Fisk said it is important that educators think through and plan the way they introduce the idea to students, and build a constructive and positive data-informed culture.
"There are things to consider both before the introduction of the data processes, and during. The book offers a range of dos and don'ts for before and during the data conversations, so it more likely to land well with students," she said.
"Things like explaining the benefits, unpacking the data and building their data literacy and visualisation skills, are key elements of this practice."
Dr Fisk's book includes several examples of teachers and schools that are using data to support their young people, and who are seeing great impacts of this work.
"I think of Brigidine College [Indooroopilly], who are doing great work with their student wellbeing survey and process that really supports young people and their wellbeing," she said.
"Another example is the Melbourne Archdiocese who had over 200 school leaders in a room, talking about data storytelling, all walking away with ideas, hopes, and strategies for enhancing data-informed practice."
Dr Fisk also pointed to the work of school leaders in the Northern Territory who are running action research cycles in their schools, aligned with their annual improvement plans.
"These leaders are seeing great changes in their area of focus, whether it be attendance, literacy, numeracy, or wellbeing. And on top of this, there are plenty of great examples that teachers have shared with me, that have made it into this book."