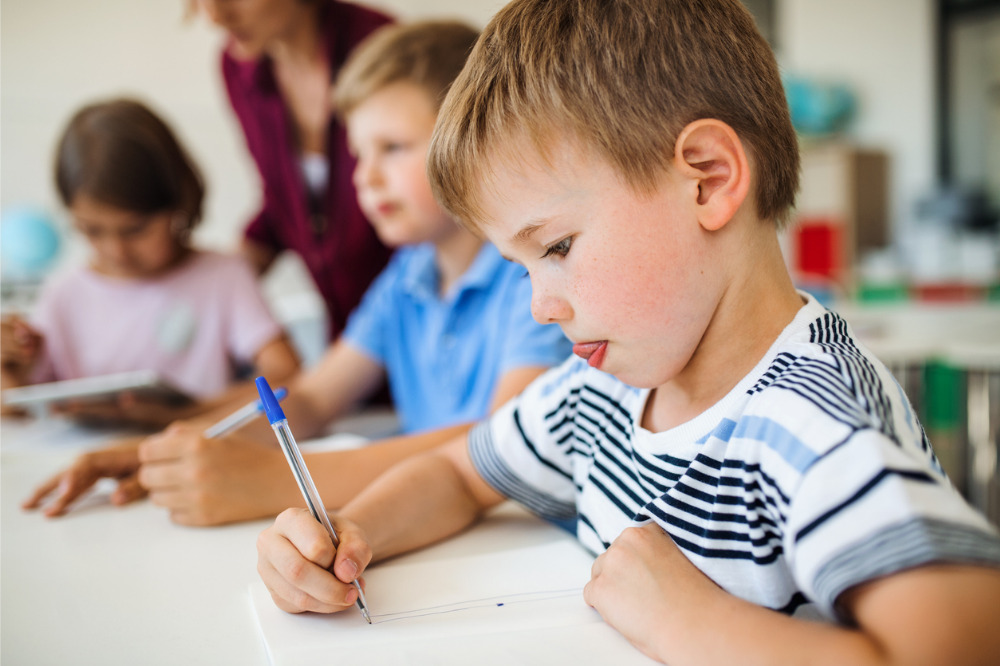 Studies have shown that sharpening children's language skills can have profound and lasting benefits, both academically and socially.
Learning a second language has been shown to boost learning in preschool-aged children, potentially giving them an important academic head start.
New research from Cambridge University has demonstrated how language education is enhanced when students are taught to 'identify' with languages, rather than just learn the rules around their usage.
Associate Professor Xuesong (Andy) Gao is a language learning expert based the UNSW (Sydney). He sits on the Board of the Language Learning Journal, the journal in which the original research was published.
"The exciting results from the Cambridge study confirm that language education should not be just about teaching languages, but it should also be about helping learners to become individuals of desirable qualities," Associate Professor Gao recently told the Media Centre for Education Research Australia (MCERA).
"If language learners realise that they can be heard and recognised through the languages they are learning, they will fully appreciate the richness of languages and become more motivated to learn".
Assoc Prof Geo said Australian language teachers should create opportunities for language learners to reflect on how languages relate to them personally in teaching.
"We will then have more and more enthusiastic learners with valuable linguistic resources for the nation".
Across Australia, around 25% of primary and secondary school students speak English as an additional language or dialect (EAL/D), but in some schools this figure can be as high as 90%.
One issue facing schools who have high numbers of these students is that these teachers are very much a limited resource, and not always able to provide direct support to every student.
Marsden State High School EAL/D coordinator Alice Upcher said it can be easy for teachers to fall into a mindset that some tasks are too hard for students cognitively, forgetting that many have had an entire education in another language.
"I am often in awe at how hard these students work to overcome challenges both in and out of the classroom, and they are so much stronger than people give them credit for," Upcher told The Educator.
Upcher said the teachers' role of helping students overcome learning barriers makes it all the more important to keep an open mind and be creative problem-solvers.
"We should know our students well and understand their experiences and be very mindful of the invisible barriers placed upon them by cultural expectations".
Upcher reflected on the positive feedback she has received from the students she has helped in the course of her career.
"It is very humbling that years after teaching them – and in a school filled with such brilliant teachers – students will ask when I will be their teacher again," she said.
Teachers will often come to me to share their excitement about the success of these students in their classes. It's great to see the teachers get as excited as I do about their achievements".