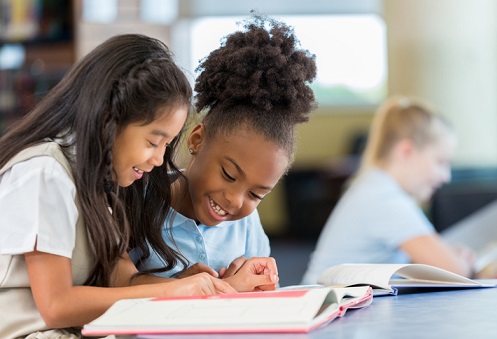 In a bid to improve literacy, the Federal Government last October issued fresh funding to the Australian Institute for Teaching and School Leadership (AITSL) to provide advice on how phonics can be incorporated into the national accreditation standards for initial teacher education.
This move has been welcomed by some, such as Professor Pamela Snow, who serves as the head of La Trobe University's Rural Health School, and Tanya Serry, a senior lecturer at the University.
An article by Professor Snow and Serry that was recently published in The Conversation advocates the need for "explicit, synthetic phonics instruction" for children to successfully develop decoding skills. Both argue that to have as much as 95% of children learn how to read successfully, high-impact approaches have to be used.
This would mean that using flash cards, for example, for the class as a whole to learn the words without much context or letting the students figure out what kind of word might work will not be helpful.
"Even more bizarrely [and unhelpfully], children might be encouraged to 'get their mouths ready' to read an unfamiliar word," Professors Snow and Serry wrote.
"It is not a child's mouth that needs to be ready for learning to read, but her brain."
The two academics highlighted the need to provide and promote reading instruction approaches "that ensure the overwhelming majority of children learn to read in the early years of school, regardless of their starting point."
Not just phonics
While phonics can help students learn to read, it may not be enough to sustain students' interests in reading in the long run, other academics caution.
While some experts blame technology for making students switch off, Katina Zammit, deputy dean at Western Sydney University's School of Education, argues that teaching may be a key factor.
Through phonemics and phonemic awareness, Zammit notes that it may lead to gains "in the first years, over time achievement deteriorates for children in high-performing and low-performing schools."
A recent assessment of 10-years' worth of NAPLAN data by Peter Goss, Grattan Institute's School Education Program director, pointed out that students' reading progress slows during Years 5-7 while their numeracy progress remains unaffected.
Of all the Years 5-7 students, it would be the advantaged, or those from well-to-do families, who are the most affected by it, being 10 months behind the benchmark.
Start them young
To avoid the slump, Zammit suggested that teachers would have to consider specific strategies to improve each student's reading competence – specifically the whole language approach.
"A whole language approach to teaching reading advocates for teaching phonics and phonemic awareness in the context of real texts – that use the richness of the English language – not artificial, highly constructed texts," Zammit said.
"However, it also acknowledges this is not sufficient. Being able to decode the written word is essential, but it isn't enough to set up a child to be a competent reader and to be successful during and after school."