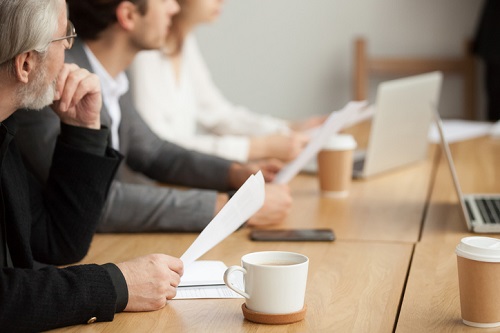 For principals, there is no such thing as too many professional learning opportunities, but when it comes to allocating precious time towards this crucial responsibility, it can sometimes require separating the wheat from the chaff.
In other words, busy school leaders want to know that they'll learn something new, and of direct relevance and value to their job, before jetting off to a conference or summit.
Later this year, principals will get the chance to attend a critical industry event that will not only bring together several globally renowned thought leaders in education but provide attendees with a range of valuable professional networking opportunities.
The 2019 ACEL National Conference, which is being held between 2-4 October in Sydney, will highlight the importance of both "Vision and Voice" in Setting the Learning Agenda for educators across Australia.
Keynote speakers, such as Michael Fullan, co-leader of the New Pedagogies for Deep Learning global initiative, globally-renowned researcher, Dr Alma Harris and education thought leader, Dr Todd Whitaker, will share their expertise and address the biggest challenges that school leaders are facing in 2019 and beyond.
Students increasingly tuning out
Fullan said the topic he'll be speaking on addresses the growing realisation that traditional schooling is boring or alienating with only about 30% of students engaged.
"That increasingly it is all categories of SES students that are stressed out and not doing well. Then the point is that schools and their leadership must focus on both academics and connectedness," Fullan told The Educator.
"Australia and Canada are similar in many respects. I think Australia education has been stuck for longer than Canada, although it must be noted that Canada's progress has centered on the four largest provinces [Alberta, B.C., Ontario, and Quebec]."
In his book, titled: 'Nuance', Fullan showed that effective leaders have more sensitivity to 'context'. He says leaders operate in a way that their actions are informed by "deep contextual literacy".
"They know that every new context by definition de-skills them," Fullan said.
"Nuance leaders see the forest and the trees because they immerse themselves in the situation as learners. The more they learn the more they forge joint clarity and commitment."
Finally, says Fullan, these kinds of leaders focus on outcomes and what it takes to make progress.
"They have a courageous commitment to a better future," he said.
"What impresses me most about Canadian education is the focused collaborative leadership within and across schools."
Fullan pointed out that while this exists in Australia, there seem to be more "historical normative barriers" to working together.
"But really there is mostly sympatico circumstances and orientations to life and learning among school principals in both countries," he said.
Conference addresses key challenges for leaders
ACEL CEO, Aasha Murthy, said the conference's theme 'Vision and Voice: Setting the learning agenda' addresses several important challenges currently facing Australia's school leaders.
"Vision without action is just a dream; Action without Vision is a waste of time. The 2019 conference aims to link these two important aspects, which form the 'Yin and Yang' of a classroom/school and system," Murthy told The Educator.
"The theme is further split into sub-themes as follows, which capture the key challenges and opportunities faced by educational leaders across all sectors and contexts."
These include vision [leading the future], learning spaces, from architecture to pedagogy, curiosity and innovation, voice [engagement within and without], transforming practice through understanding context, and empowerment and agency."
Murthy said that in the year ahead, ACEL will continue to expand its portfolio of programs, events and resources to keep pace "and in some cases, show the way forward".
"In 2019, we plan to host four major conferences/summits and over 120 seminars and workshops," Murthy said.
"We also continue to expand our catalogue of books and publications including exclusive offers and package deals."
Murthy said one of two key areas of particular focus for ACEL this year involves building a comprehensive suite of online resources.
"We have expanded our offer which now includes an online Resource Centre; Resources in Action," Murthy said.
"This provides practical tools and tips in six key areas, webinars from international experts and dedicated digital channel featuring podcasts, videos and other resources."
Murthy said the other key area is about serving regional and remote schools throughout Australia.
"This includes an introduction of regional membership, hosting events in regional centres and of course the online digital resources discussed above."
For more information about the ACEL's 2019 National Conference please click here.