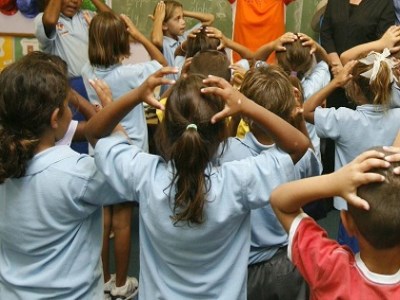 On 16 May a North Sydney primary school teacher was arrested on charges of grooming a 14 year old student for sex.
Less than a week later, an assistant primary school principal from Sydney's west was charged with child grooming offences and possession of child pornography.
Grooming is when an adult becomes friends with a child to lower the inhibitions of the child and to prepare for sexual abuse. As children develop a deep trust of the adults teaching them, abuse is a matter that all schools take very seriously.
Yet – abuse still occurs. This is why principals must ask the all-important question: how thoroughly vetted are my teachers?
In NSW, teachers are required to advise the
Department of Education
and Communities (DEC) if they have been charged with any criminal offences for which they could receive a prison sentence of 12 months or more.
A spokesman for the NSW Department of Education and Communities (DEC) told
The Educator
all new teachers are required to obtain a Working With Children Clearance (WWWC), the proof of which is then checked online by the DEC.
"The Department has developed a policy and procedures to ensure compliance with the WWCC. Existing teachers have been previously checked but will be phased in over the next two years under the new system as well."
In Queensland state schools, teachers make applications for employment with the department's Teacher Applicant Centre (TAC). During the application, checks are made to ensure the applicant has the appropriate Queensland College of Teachers (QCT) teacher registration.
The Educator
asked the Queensland Department of Education and Training (DET) what principals should be doing to ensure their schools run a tight ship when it comes to the integrity of their teaching staff.
"Principals are able to access and check QCT teacher registration on individual teachers from the QCT website," a spokesman for Queensland's DET told
The Educator
.
"Should they have any doubts concerning the authenticity of a teacher's registration they should contact the QCT or the Department's Ethical Standards Unit."
The spokesman said Queensland state schools also have policies in place to ensure students are educated on important issues such as 'stranger danger' and 'child grooming'.
"The Daniel Morcombe child safety curriculum, which aims to develop students' personal safety skills and understanding through the use of three key messages: Recognise, React and Report," the spokesman explained.
"Within the curriculum, children and young people learn how to recognise unsafe situations; react, if possible, to make themselves safe, and report what has happened to an adult."
Whilst the curriculum considers abduction scenarios and explores prevention strategies, its main focus is on a range of safety issues and situations that children and young people are more likely to encounter.
"The curriculum also teaches students at an age appropriate level how to recognise and react to child grooming strategies.
"It is strongly encouraged and recommended that the curriculum materials be adopted by every Queensland school."
NSW state schools also take measures to ensure that potential and proven risks are isolated and kept from reoccurring.
The spokesman for the NSW DEC said that in the case of teachers who have been convicted or investigated for proven child sex offences the department immediately removes them from duty and terminates their accreditation.
"If teachers are charged with a child sex offence the employee performance and conduct directorate immediately removes them from duty pending any court proceedings or subsequent departmental investigation," the spokesman said.