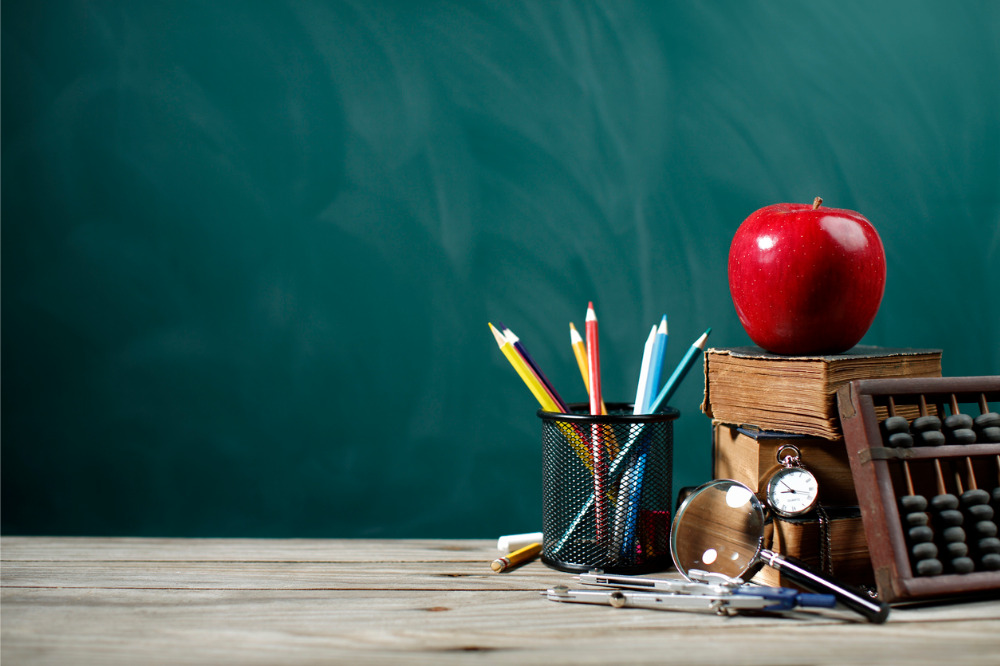 In recent years, studies have called for a stronger focus on STEM skills to prepare young people for the 21st Century workplace. However, research also shows a gradual decline in student participation in these subjects in high school.
Fortunately, efforts have been underway to combat the looming skills gap in this critical area. One promising initiative is the University of Adelaide's Computer Science Education Research (CSER) MOOC Digital Technologies Education Program.
Since being launched in 2014, the program has supported teachers and leaders in building confidence and skills in the Digital Technologies curriculum, while also helping to engage students in STEM education. 
Recently, an expansion of CSER allowed educators to access free face-to-face professional learning to help them engage with Digital Technologies through the program's MOOC courses.
Girls thrive in STEM education, but few consider it as a career
Dr Rebecca Vivian, a research fellow from the CSER Group at the University of Adelaide, says that whilst much work has been undertaken in Australia to address the skills gap, there is still much to do, particularly in terms of under-represented groups.
"According to the Department of Industry, Innovation and Science, the relative stability – and in some cases decline – in student interest, confidence and perceived value of STEM shows more work needs to be done to amplify STEM and engage students," Dr Vivian told The Educator.
"Our latest research for Education Services Australia's Girls in STEM toolkit indicates that there is still great disparity between genders. For example, only 32% of high school females compared to 70% of males choose at least one STEM elective subject, despite females performing at or above the level of males in STEM subjects".
Another recent study, conducted by Invergowrie Foundation, University of Melbourne and Deakin University, recommended that formal careers education begin earlier than Year 10 and be designed to address the subconscious gender bias that starts early in the child's education.
"We've identified few support structures for early childhood educators to develop or enhance STEM opportunities or engage children's STEM learning, and this affects girls more than boys," Dr Victoria Millar from the Melbourne Graduate School of Education, said.
"Teachers are often unaware of how their own gendered views can affect children's interests. We need to build on their existing knowledge of the causes of gender differences in student performance and motivation in STEM areas," she said.
Expanding support for teachers and leaders
When The Educator last spoke to Dr Vivian about the program in 2018, she highlighted leadership as key to success in building staff capacity in Digital Technologies.
She pointed to some of the ways in which the CSER program has been helping school leaders achieve this during the shift to remote and flexible learning in 2020.
"We realised early on that teachers were faced with multiple challenges in the face of the pandemic and we wanted to support them where we could, rather than overwhelm with too much new information so we developed a range of resources to cater to the shift to learning remotely," Dr Vivian explained.
"We developed tips for participating in videoconferences for students, created activities for home learning that didn't require expensive tech and sometimes no technology at all, such as Computational Thinking at Home and Design Thinking at Home".
Dr Vivian said CSER also ran webinars for teachers to collaborate and share ideas and experiences.
"We also prepared support for families to understand Digital Technologies and how they can support their children in learning at home using everyday household items or free tools such as Scratch and Augmented Reality apps," she said.
"It has been critical to provide flexible learning options, including no-tech or low-tech activities, to cater to the huge variety of access to technology students have in their homes and across the country".
'There has never been a more important time to embrace technology'
Dr Vivian said this year has provided an important impetus for the K-12 school sector to improve professional development and student learning in Digital Technologies in the year ahead.
"There has never been a more important time to embrace technology as the pandemic has shown all of us that technology enables us to continue to function and thrive even when faced with a health crisis," she said.
"A continued commitment to fundamental knowledge in ICT and Digital Technologies is essential but we also need to expand the focus to build teacher confidence in emerging areas of Digital Technologies".
Dr Vivian said there has been significant interest in CSER's recently released Cyber Security and Artificial Intelligence MOOCs for K-12 teachers.
"We are also seeing continuing support for teachers in these topics as essential for building Australia's digital economy and workforce, as well as for helping Australian's realise the potential local technological solutions can provide for the benefit of all communities, particularly in remote Australia," she said.
However, with more than 280,000 teachers working in Australian schools, Dr Vivian acknowledged there is still a lot of work left to do.
"This is a critical program to support our next generation of technologists and innovators and we need to continue our work to make this happen with ongoing professional learning support for schools," she said.
"This includes access to equipment through programs such as our free Lending Library, so all students have a chance at equitable access and opportunity in Digital Technologies".
Dr Vivian said CSER has also partnered with Education Services Australia with funding from the Australian Government Department of Education Skills and Employment to launch a teacher training program in Mathematics education.
"This will support teachers to increase students' engagement, performance, and confidence in Maths – a critical subject for our future STEM economy".
References
Department of Industry. (2020). Youth in STEM Research 2019/2020. Canberra, Australia. Retrieved from
https://www.industry.gov.au/sites/default/files/2020-03/youth-in-stem-research-2020-summary-results.pdf
The Girls In STEM Toolkit, Education Services Australia
https://www.thegist.edu.au/media/1534/gist_classroom_strategies_booklet_web.pdf
Maths & Numeracy MOOC Boost
https://www.adelaide.edu.au/newsroom/news/list/2020/07/15/maths-numeracy-mooc-boost