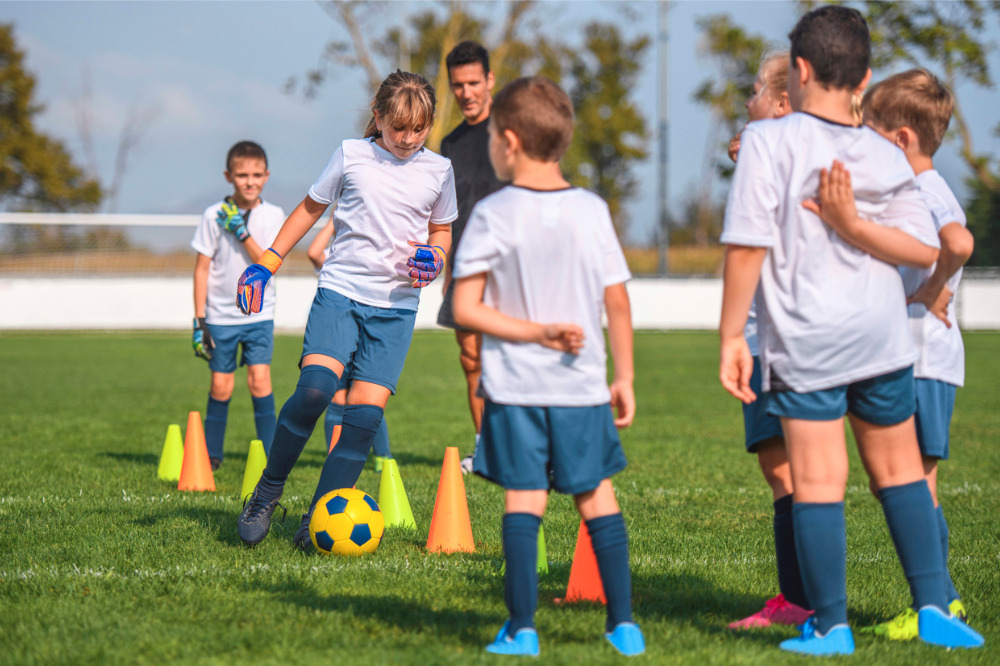 Students from low SES backgrounds who participate in specialist sports programs at high school are more likely to stay engaged with school and improve their maths grades, new research shows.
The study, by Edith Cowan University (ECU) involved seven secondary schools from low SES areas in Western Australia and included quantitative data and in-depth interviews with students, their parents, teachers and graduates of the SSP.
An SSP is a secondary school sport program where students specialise in one sport in place of elective subjects.
Enrolment into an SSP is open to students exhibiting a high level of sporting ability, a high level of coachability, a positive attitude towards sport and school, and good behaviour and attendance. It is also available to those outside a school's catchment area.
Dr Eibhlish O'Hara, a Research Associate at ECU's School of Education, said the current research reinforces the idea that, in education, one size does not fit all.
"For the schools involved in the current research, SSPs provide specialist students with a supportive learning environment. However, this is not an inevitable outcome of implementing an SSP," Dr O'Hara told The Educator.
"Educators need to consider students' individual needs and interests in designing SSPs more intentionally, to fully engage all students".
Dr O'Hara said to this point, it is recommended that teachers are given additional time to develop SSPs, as well as the necessary financial and physical resources to implement the programs.
"Specialist teachers also stated that they would appreciate having the time and opportunity share their knowledge and understandings of best practice through professional learning communities," she said.
"Furthermore, educators and decision makers need to be open to the idea of further developing other specialist programs—whether that be in other sports, or in other curriculum/interest areas".
The findings of ECU's study build upon a growing body of research that shows far-reaching benefits of sport to students academic outcomes.
According to first of its kind research, led by Dr Dorothea Dumuid of the University of South Australia, participation in organised sport is associated with higher academic performance in numeracy among Australian Aboriginal and Torres Strait Islander school-aged children.
The paper, co-authored by Professor John Evans at UTS Sydney, Associate Professor Rachel Wilson at the University of Sydney, and Professor Timothy Olds at UniSA, found that children who participated in organised sports across four consecutive years achieved higher numeracy scores than those who did less organised sports.
"While studies have previously looked at the relationship between organised sports and academic outcomes for children, this is the first study to explore this relationship among Australian Aboriginal and Torres Strait Islander children, and confirm it as a positive one" Dr Dumuid said.
"Playing sport is beneficial because it requires cognitive effort; children learn to work within rules, to devise strategies for success and how to focus their attention".
The researchers said the association between sport and academic performance raises questions about how sport is considered within the broader policy contexts aimed at closing the education gap in Aboriginal and Torres Strait Islander communities.
They recommended that future research explore whether the kind of sport a child plays (team or individual, indoor or outdoor, active or inactive) matters to academic performance.