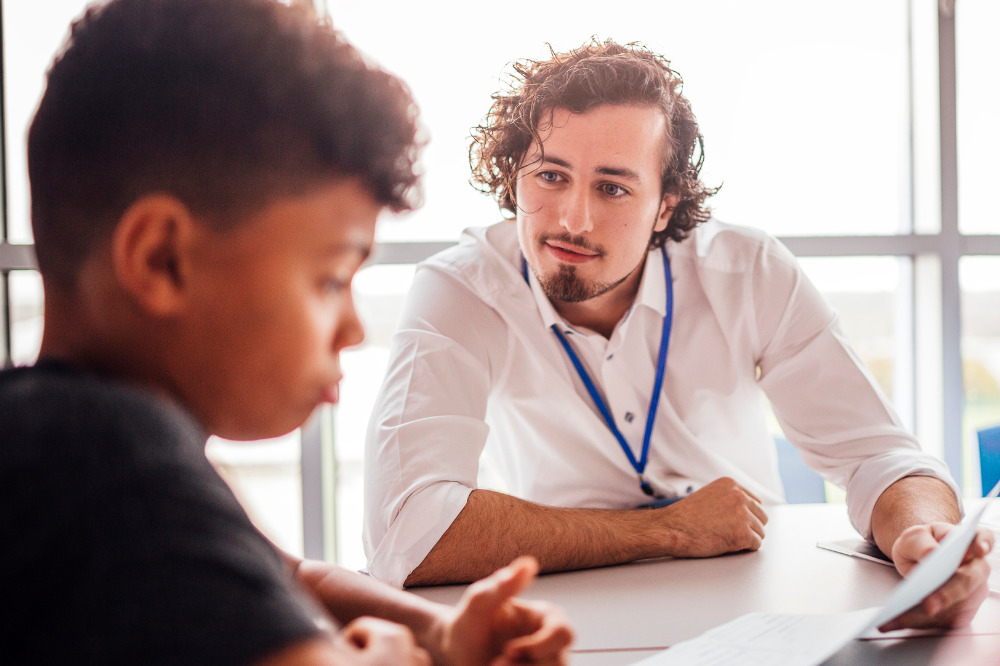 A recent study found that almost a third of students reported they were not coping well over the first half of the year. Of concern, the capacity of young people to cope had declined from 74% in term one to 61% in Term 2.
According to the research from leading school wellbeing platform Truwell 24% of young people have concerns about their health, while 17% reporting concern with acceptance and 13% concerned about safety. Acceptable levels of hopefulness and happiness was missing in 30% and 24% of students respectively.
Since 2008, not-for-profit mentoring company Raise has delivered early intervention wellbeing programs in six states and 184 secondary schools across Australia. Raise recruits, trains and screens volunteers to become youth mentors who are then matched with students who would benefit most from having a caring, trusted adult who shows up for them each week of the 6-month program.
On 2 August, Raise held its free virtual National Student Wellbeing Event, 'Students and stability – how schools and educators can support student wellbeing'.
The event's expert panel included Angelica Ojinnaka, the 2022 Australian Youth Representative to the United Nations; Kristen Douglas, National Manager, Schools at Headspace; Vicki Condon, founder and CEO of the Raise Foundation and Kathleen Vella, Program Director at the Raise Foundation.
'Wellbeing programs need to be holistic'
Drawing from her own school experience, Ojinnaka said the idea of supporting the wellbeing of students must extend beyond the physical aspects to consider the whole child.
"A lot of young people have been telling me that feeling safe and secure at school is coupled with the idea that their wellbeing is prioritised more than just the physical aspect," she said.
"They want schools to think about their spiritual health, the extent to which their mental health is being prioritised in the playground, in programs, the curriculum and the before and after aspects of school."
Ojinnaka said student wellbeing programs should be tailored to the needs of individual students and be more accessibility driven to ensure they're inclusive of all young people.
"We need to be moving to a space where we're considering all aspects of wellbeing holistically. Yes, schools know this, but it looks different for everyone," she said.
"Some young people I've spoken with say that while wellbeing programs have tried to be inclusive and accessible, they say, 'the programs haven't considered what I'm going through and what I need'."
'Now is the time to pause, reflect and heal'
Douglas said communities need to strike a healthy balance between optimism and realism.
"We all know schools are a huge platform for anchoring communities, so it's really important we help schools do this. One of the good things that has come out of these disruptions is that we're getting back to what's really important in terms of human relationships, inclusion and so on," Douglas said.
"Working with most states, we're seeing a common theme of fatigue. We're seeing a huge focus on mental health. What we need to do now though is double down on giving people skills to keep receiving help."
Douglas said while it's understandable that many schools want to establish a sense of normality, this should not be done in a hurry.
"Right now, we need to talk to each other, reconnect and slow down in order to speed up. There is an inclination to move at great speed; it feels counterintuitive to slow down and stop, but if we don't do this, we'll spiral out of control," she said.
"This is the time when we need to talk about what's happened and drop anchor. We need to consider what is really important to us. Is it student achievement or students feeling safe, happy and grounded?"
Mentoring can improve kids' help-seeking skills
Vella, who in addition to being the Raise Foundation's Program Director, was the founding EO of the Australian Youth Mentoring Network, Australia's first peak body for the youth mentoring sector.
Referring back to Douglas' point a out finding balance, she said mentoring can play an important role here.
"The research shows us that young people who are mentored have lower levels of depression, higher wellbeing, know where to go for support, more likely to find employment and are more able to get on to their chosen life path," Vella said.
"Once a young person's social-emotional needs are met, they can go on to the next steps and improve in and outside the classroom. Mentoring increases their confidence to succeed."
Vella said a key benefit of mentoring is that it "provides frequency and consistency" in a young person's life.
"This is the stability we're needing right now. There's a lot of research happening right now in the U.S, Canada and the U.K showing that while schools are the starting point for improving outcomes and wellbeing, educators can't do everything. This is why mentors are so important," she said.
"Our mentors don't just come in for a point in time; the best programs are the ones that develop kids' help-seeking skills, so they can cope and manage when no one else is there."