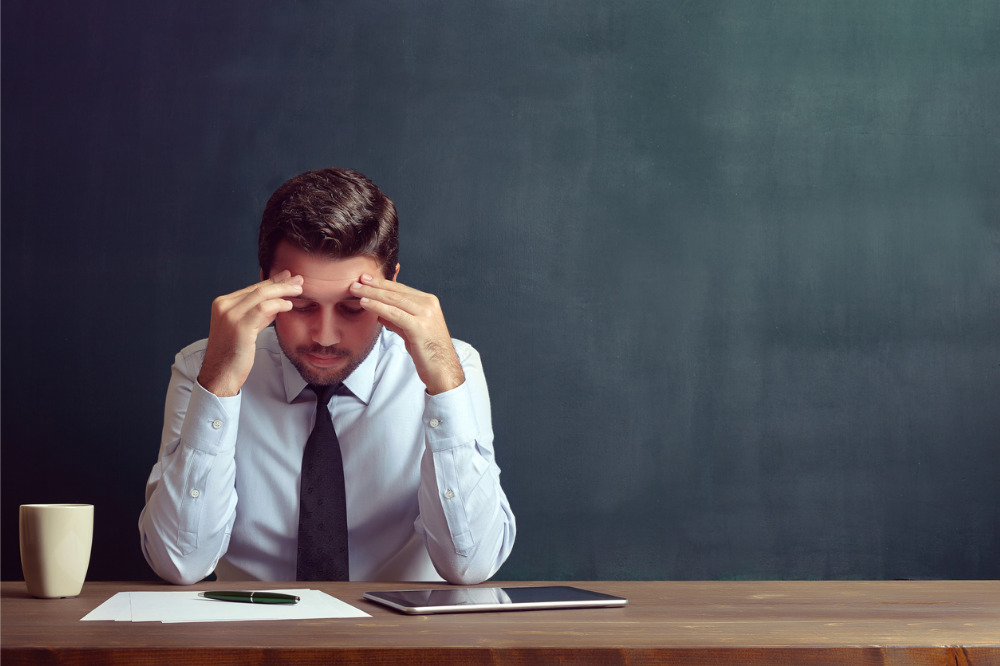 The latest report into the health and wellbeing of Australia's school leaders found that principals and their deputies work on average at least 55 hours a week, while a quarter of those report working more than 60 hours a week.
The survey, which studied the responses of 2,590 school leaders across all states and territories, also found 29% of school leaders received a "red flag" alert email, which are generated and sent to the report's author when a principal answers 'yes' to a statement like 'In the past week I've felt like harming myself'.
With the Easter holidays approaching, teachers, principals and support staff are looking forward to some downtime, but for many, such a thing doesn't exist, and the holidays only mean that their place of work shifts from the staff room to the living room.
However committed to their work an educator is, the fact remains that one cannot pour from an empty cup, and to help others – the core responsibility of an educator – one's own health and wellbeing must be put first.
Below, The Educator shares the insights of a peak performance coach, a senior lecturer of educational leadership and a school principal with more than 50 years of experience in the profession.
Delegate where possible
Research by peak performance coach Dr Adam Fraser shows that teachers and principals often have a block to delegation because they feel like they're just unloading their work onto other people. "But without proper delegation, you'll never get the job done," Fraser said. "Delegating important tasks to other people, builds their capacity and actually builds connection with that person."
Work in 50-minute chunks
Dr Fraser also offers some good advice for teachers who tend to spend an excessive amount of time working at their desk. In an interview with The Educator, Dr Fraser noted that recent research shows the brain can really only concentrate and be productive for about 50 minutes in a long stretch, so what you want to do is work really hard and be very planned about what you want to achieve in that 50-minutes, completely immerse yourself in it and then have a break.
Be present
Dr Paul Kidson is a senior lecturer of educational leadership at the Australian Catholic University (ACU), who has worked on the Australian Principal Occupational Health, Safety and Wellbeing Surveys. He says it is important that educators remain present amid their busy and complex workload. "When more students and staff return to campus, it's important to prioritise the relational connections ahead of the operational and administrative," Dr Kidson told The Educator. "A welcoming atmosphere is key, and school leaders set much of this tone." Dr Kidson said that where possible, educators should make a point of visiting each staff work area and connect personally to as many staff as they can in the time they have.
Make lists of things you can and cannot control
An article that appeared on the website of Go Guardian, a US-based educational technology company founded in 2014, offers some helpful tips that teachers can use to claw back some of that precious time they miss amid the administrative avalanche. Making lists of what you can and cannot control creates a sense of balance and brings peace. For example, you may not know if your contract will be renewed next year. As opposed to worrying yourself sick about uncertainties, be proactive and think positively. Engage in stress-reduction strategies, like meditation and breathing. Recognize your strengths as an instructor and as an individual.
Draw a line
Berwick Lodge Primary School principal, Henry Grossek, has worked in education for more than 50 years now, so he's learned a thing or two when it comes to managing stress. He says a particularly helpful practice has been recognising the limitations of what he can and cannot do within the confines of his busy role. "Over time, I've learned to worry less about that over which I can do little, and that requires a bit of psychological discipline," he told The Educator. "I ask myself 'have I done the best I can?' rather than 'what more can I do?'. There's a line you have to draw, or you will go down, and you will drag your school and your family down, too." Grossek said that while it's unrealistic to expect that all of the pressure can disappear overnight, getting it back to a manageable level is doable.
Do something fun and different
In his spare time, Grossek is also an avid writer of books and poems. Nearly a decade ago, he published a book titled: 'Building the Education Revolution', and has also published several rhyming children's stories, called 'Horizons'. "I do engage in a lot of creative activities, which has helped a lot," Grossek told The Educator. "These things provide a good distraction from the heavy workloads that I sometimes have to deal with". Grossek said the long hours that principals often work can see them fall into bad health habits, and this is something he has been careful to avoid. "In all my years as a school principal, I have always maintained a very strong interest in being physically healthy," he said. "This is very important because the sometimes-sedentary nature of the job means that health problems can creep up on you over time. Because of this, I have always had a good exercise and sport regime in my life".
Insert a third space at the end of the day
Dr Fraser says that when teachers are in work mode all day, the temptation to keep working once they get home can be incredibly high. "This has a negative impact on our family life," Dr Fraser told The Educator. "When you finish work at the end of the day insert some sort of activity that relaxes you and helps you shift into a more present mindset that will suit your home." Dr Fraser said this can range from going for a walk, engaging in some sort of hobby, inserting a fake commute where you go for a drive, doing some sort of relaxation or meditation, or even cooking dinner with music on. "It just has to be some activity that you find relaxing and helps you shift into a mindset that suits your home much more."