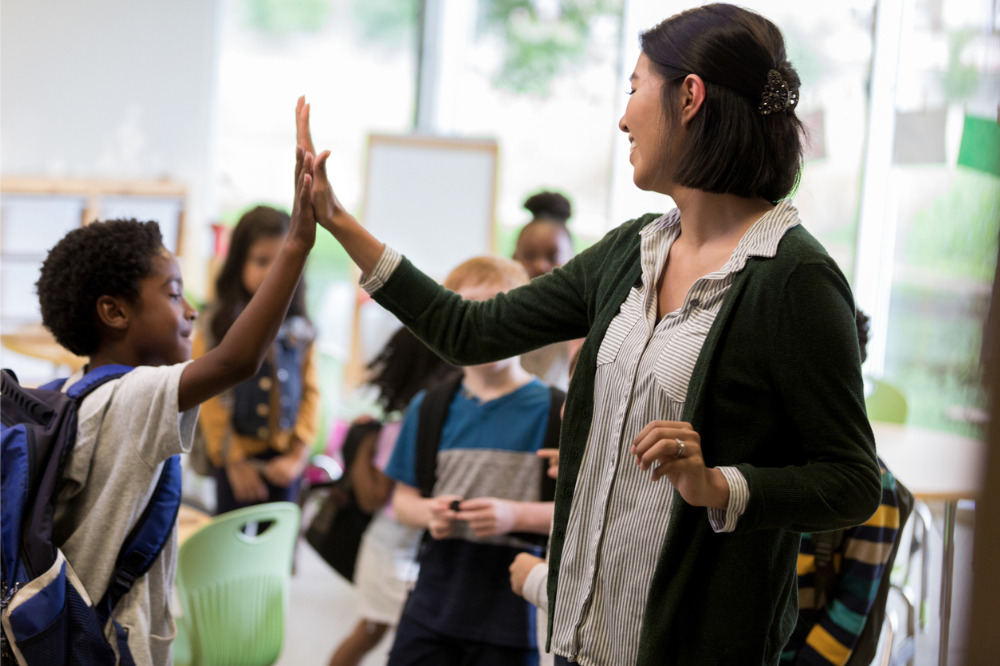 Across Australia, staff shortages, increased workloads and the ongoing COVID-19 pandemic are posing massive operational challenges for schools.
Meanwhile, staff and students are struggling with a range of mental health issues bought on by the hardship and uncertainty associated with the pandemic, and the issues that existed long before it.
Earlier this month, a new study found there is a now a resounding focus on mental health and wellbeing across every state and every school in Australia.
According to the research, conducted by Schools Plus, over 38% of respondents said mental health and wellbeing was their primary priority – ahead of literacy and numeracy, STEM, and family and community engagement. Of schools significantly impacted by COVID-19, this number shot up to 50%.
To help school communities cope, Queensland-based global start-up, Positive Prime, has launched an online platform that makes positive psychology exercises simple and accessible, with a library of customisable neuroscience-backed sessions aimed at priming the mind.
Positive Prime is built from the merger of a range of psychological solutions and highly effective clinically evaluated techniques to eliminate negative thinking patterns and replace them with a healthy, positive mindset.
Positive Prime CEO and Founder, Kim Serafini, says the platform has been shown to produces four key outcomes in schools – calmer classrooms, happier teachers, consolidation of school values and guidelines, and the spread of positivity.
"For the kids to feel notably different after spending some time focusing on their mindset, has been really significant," Serafini told The Educator.
"It's about being primed for learning - teachers can't teach if the student isn't ready to learn. The students have been notably more positively engaged in classroom activities and tasks, and sessions are being used in classrooms as a foundational habit for teachers and students to start their days in a positive frame of mind."
Serafini said a strong classroom focus on positivity becomes essential to how students approach learning a new task or subject, and becomes part of how they write, problem-solve, how they make choices about when and how to do work, and how to approach relationships.
"It's also about integrating those learnings into how to approach school rules, values, and core learning messages," she said.
"However, the most notable outcome for me, has been how the teachers have responded."
Serafini said teachers have found they are better mentally prepared to tackle any challenges of the day and overcome negative thoughts with proven, scientific techniques.
"We all know what it feels like to be out of gas - Positive Prime is like filling up the tank for the day to ensure the best outcomes for students and teachers."
Serafini said the platform also has important benefits to struggling school leaders.
"The most tangible and immediate impact of using Positive Prime in schools for principals, is that it alleviates part of the task of providing accessible support to the staff and student body," she said.
"It's an intervention technology that really equips a community with access to wellbeing solutions."
Brisbane classroom teacher, Vari McGowan, has embraced Positive Prime as an essential classroom tool to help her and her students get in a positive mindset, focus on learning, and embrace positive learning behaviours.
"I know, as a teacher, we become overwhelmed with expectations – it's easy for a teacher to take on a very negative bias, and then that gets put on to the kids in our class," McGowan said.
"I'm now using positive psychology techniques every day in my classroom – but I think we need to get teachers using it to be prepared and ready for a day teaching kids. It's going to lower the cortisol levels of that teacher to have a massive impact on a classroom environment just by teachers being calmer, more relaxed, more open, more empathetic."