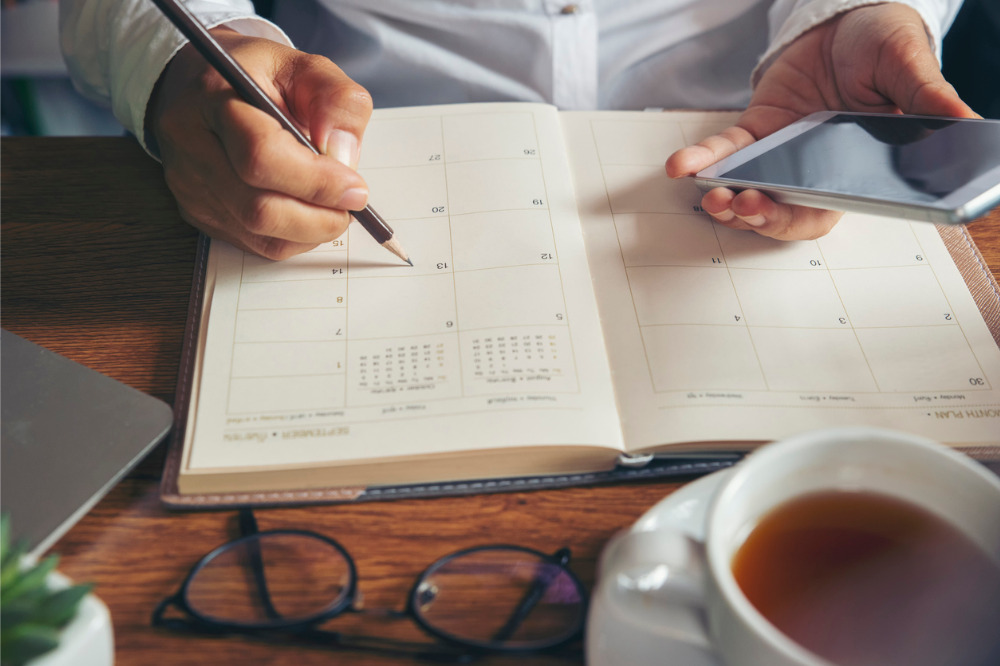 In March, the NSW Education Standards Authority (NESA) confirmed that the Higher School Certificate (HSC) would go ahead in 2020, despite the disruption caused by the COVID-19 pandemic.
While this was welcome news for thousands of students, there were concerns about the toll that the government-enforced lockdown would have on students' learning in the lead-up to the critical end-of-year exams.
Adding to these concerns, a report in May revealed that four in five students feel disadvantaged for their HSC under COVID-19 restrictions, highlighting the impact of the pandemic on senior year students.
The pressures that young people have been experiencing have led some academics to call for a rethink about the way schools are preparing young people for this important juncture of their lives.
One of them is Professor John Fischetti, Pro Vice Chancellor of the Faculty of Education and Arts of the University of Newcastle.
Professor Fischetti and his colleagues recently made headlines with a study suggesting it was possible to accurately predict students' HSC grades using such factors as their Year 12 subject choices, Year 9 NAPLAN scores, and Year 11 attendance.
Professor Fischetti believes this research provides a solution to the unfair impact of COVID-19 on students finishing Year 12 this year.
"If we pretty much know already by the end of year 11 how well our students will do on their HSC exams a year later, this opens up a whole possibility to really focus with students in year 12 on those areas that aren't quite as strong and continue to boost them toward success – but do this in different ways," he told The Educator.
"For some, it may be some basic literacy and numeracy skills need shoring up. For others, it might be really extending their learning in new ways that match to their passions and interests as young adults".
'Make students life-ready, not just test-ready'
Professor Fischetti said schools are currently preparing students for exams, rather than preparing them for life.
"This means that the kinds of teaching pedagogies we use do not always provide engaged learning and extensions to the 'real world' necessary for students to master the content rather than be able to regurgitate it," he explained.
"If we took the pressure off the test and put the emphasis on learning, we would have a new way to teach. The real challenge is teaching for learning rather than testing".
Professor Fischetti said the moment the HSC exams are over and an ATAR is calculated, all options are back open for Year 12 graduates.
"For some, their results get them to their goal of TAFE or University or whatever they are eager to do," he said.
"For many, the results don't get them to their goal. TAFE and Universities have multiple pathways that allow different routes to the same programs, certificates, diplomas and degrees".
Professor Fischetti said some students will take a bit more time to relearn some "basics" missed along the way, pointing out that some have 'compressed' or 'bridging' courses that allow segue into the intended path.
"Most postsecondary institutions allow transfer from one degree to another based on successful performance. So, someone could start in a related degree and transfer a year later with all of those courses counting toward the desired degree," he said.
"The year 12 results are not the be-all-end-all they are made out to be".
'Prepare students for the future, not the past'
Professor Fischetti said the senior years could be done more effectively rather than efficiently by engaging young adults in apprenticeships or internships in the areas of their interest.
"Another thing we could do is ask them to build a portfolio of evidence of the basic and advanced literacy and numeracy and future focused skills of collaboration, critical thinking, problem solving, indigenous knowledges, ethics, and so on," he said.
"This would truly provide evidence of their knowledge, skills and passions".
Professor Fischetti said students could also be engaged with a mentor in the field(s) of their interest, and have them complete the syllabus, but in a way that works for them.
"School their way not our way. This kind of new school design exists in models that have popped up all over Australia," he said.
"We need to allow them to be the rule rather than the exception".
Professor Fischetti said that while not everyone is cut out for every post-secondary option, the question is how that decision is made.
"Right now, it is with an obsolete tool of a testing regimen. We want to prepare our young people for their future not the past".