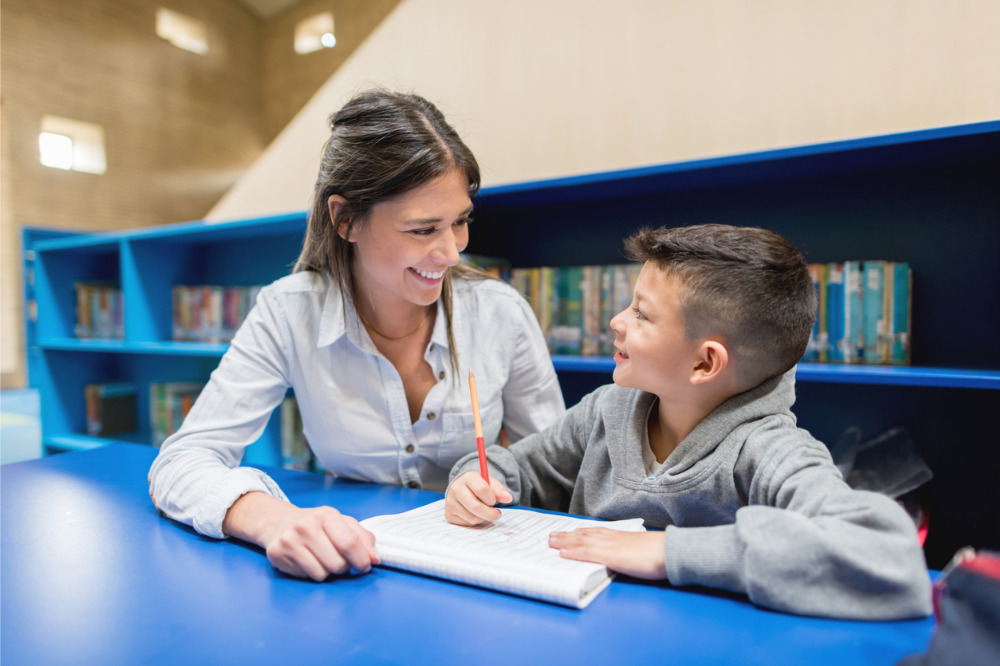 One of the most common phrases in any classroom is, 'Children, today we are going to write a story' – an instruction that can, depending on the follow-up approach taken by the teacher, can produce some truly amazing results.
Indeed, placing a strong focus on the writing outcomes of Australian students is becoming increasingly important as reports reveal a steady decline in this critical area.
In October, the first major report by the Australian Education Research Organisation (AERO) revealed that the writing skills of Australia's school students have declined over 7 years, with spelling the only metric to buck the trend.
The analysis, which reviewed more than 10 million NAPLAN year 3-9 writing results between 2011-2018, found that by Year 9, 85% of students were constructing sentences at or below the level expected of Year 7 students, and the majority could only demonstrate punctuation to a level expected of Year 3 students.
Recognising this, some schools are helping students to not only understand the basics of writing but learn the same tools that have turned amateur writers into published authors.
Since 2016, Bunbury Primary School in Western Australia has been taking a whole-school approach to improving student writing through the Seven Steps program, which explicitly teaches the writing skills that professional authors use.
Adriana Palermo, the school's associate principal, says writing outcomes at the school have gone from strength to strength ever since it adopted the program in 2016.
"By empowering teachers with the skills to unlock writing potential, we have seen student confidence and engagement soar and some outstanding results," Palermo said.
"The focus on coaching and mentoring, collaborative planning and fidelity checks on the quality of teaching, implementation and integration across the curriculum have meant that both teachers and students are reaping the benefits."
'Empower teachers to make great things happen'
In August, Bunbury Primary School was named the 2022 Australian School of the Year in recognition of its successful data-driven approach and strong focus on professional development.
"At Bunbury Primary School we are dedicated to improving student outcomes and teacher engagement. Seven Steps to Writing Success has been a key resource to support our school to keep striving for improvement," principal, Shane Doherty, said.
Jen McVeity, professional author and founder of the Seven Steps to Writing Success program, said the key to meaningful change in Australia's literacy outcomes begins with investment in ongoing teacher training and development.
"When it comes to teaching writing, giving teachers the training and tools they need to do this effectively in their classrooms empowers them to make great things happen," McVeity told The Educator.
"The proof is in the results seen by schools like Bunbury Primary School in Western Australia – the 2022 Australian School of the Year – which has taken a whole-school approach to improving student writing."
McVeity said the school has invested in professional learning and resources to support their teachers.
"This common approach and the consistent use of terminology has ensured sustained change and improvement, transforming writing not just for NAPLAN but for life."
'Using stories to change the world'
Australian-based online educational platform UpSchool have designed a course 'Write a Book to Change the World,' which harnesses the power of students' creativity through purposeful actions.
"In the average classroom, children spend a long time crafting a story, drawing a picture, and editing the words and when finished, it receives a tick, a score and maybe a nice comment from the teacher," Gavin McCormack, co-founder of UpSchool, told The Educator.
"Whilst this is great, we wanted to give our children a chance to use their stories to change the world."
As a published author and a former classroom teacher, McCormack wanted to use his experience and expertise to bring the feeling of publishing your very own book to children all around the world.
After striking a number of partnerships with amazing charities such as So They Can, Rainforest Rescue and the Jane Goodall Institute, the team at UpSchool designed a course that allows children to plan, write, illustrate and publish their very own book for the world to read. Readers can also purchase copies of these books and some of the proceeds go to charities of the child's choosing.
"So far hundreds of books from around the world have flooded in. One particularly brilliant story was written by a 14-year-old boy from Kolkata, named Divyam," McCormack said.
"Divyam lives with his mother in one of the most polluted cities on Earth. Having heard about the course, he enrolled and, during his summer holidays, he wrote a book called 'Heaven Restored,' a book about the hope of restoring nature."
Divyam has since sold several copies of his book so far with proceeds being donated to the John Fawcett Foundation, which restores children's eyesight in Indonesia.
"To us at Upschool, this is what education is all about. Allowing the children to engage with their learning to make positive impacts on the lives of others," McCormack said.
"We believe that the emotional attachment to the work our children do has a lasting impact on how our children see the world and we want this to run like a river throughout all of our courses and resources."