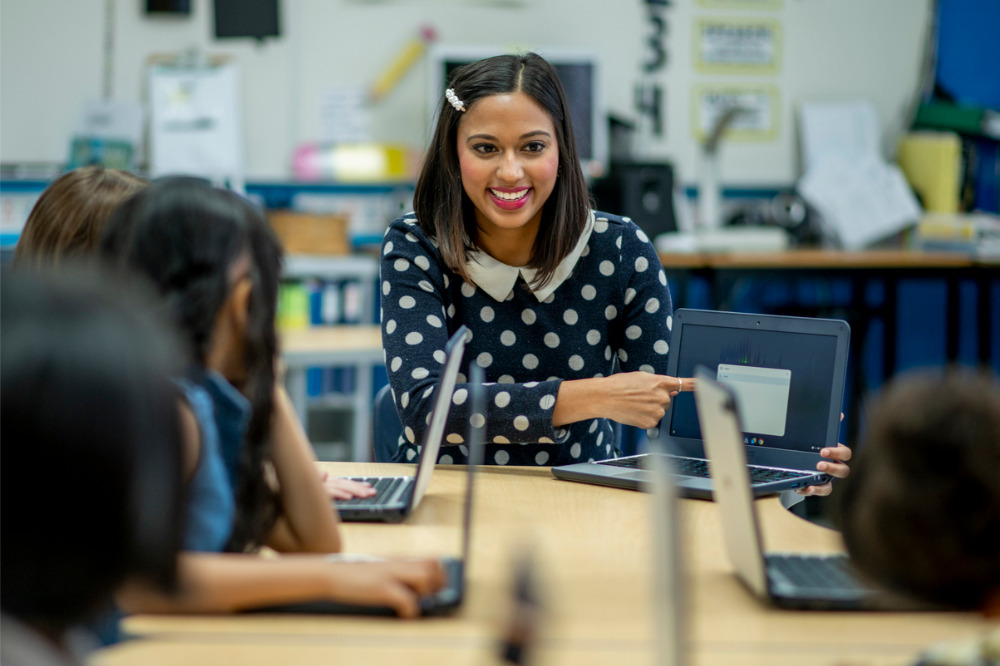 As schools were shifting their learning to online platforms at the onset of the COVID-19 pandemic, one thing became clear: if they weren't collaborating effectively before, they would certainly have to now.
And this wasn't just the case for teachers, students and parents. As the months dragged on, the importance of collaboration between schools took on new meaning, as principals shared knowledge and resources to help each other through the most extraordinary global event since WWII.
With face-to-face teaching and learning barred due to government enforced restrictions, schools became dependent on technology in new and challenging ways. Ed-tech providers swung into action to help schools improve their remote learning programs and ensure kids could keep learning.
US-based company Avaya has been assisting schools, universities and businesses in the important area of cloud communications and workstream collaboration. Even as COVID-19 restrictions continue to lift across Australia, the company is ensuring that schools don't rest on their laurels, and up their game when it comes to thriving in a competitive education market in, and beyond, 2021.
Below, The Educator speaks to Simon Vatcher, managing director ANZ at Avaya, to find out more.
TE: I understand that your organisation has completed various projects in the education space in the last year or so. Can you tell us more about this?
In reality, many organisations, including schools and dioceses, reacted to lockdowns by rolling out the first video meeting tool they came across – often, it was the 'Zoom effect'. It didn't take long for video conferencing fatigue to set in. Educators quickly realised many of these tools couldn't deliver a full internal (teacher-to-teacher) or external (teacher-to-student) experience where they could do more than just sit, hear and talk. When classrooms and playgrounds shut, students needed more than just a virtual learning space to log into from 9 to 3pm. Our focus has been to help schools leverage wider, more capable, and richer collaboration capabilities – where video meetings are blended with document sharing, in-app messaging, on-screen training, and a slew of features core to building knowledge, engaging peers, and importantly, helping the wellbeing of students and teachers through consistent analytics and reporting.
TE: Can you provide some insights into leading customer use cases across the education spectrum (an example for each K12, HE and enterprise would be appreciated)?
The most obvious use cases come in the form of education organisations with multiple sites. Most recently with a body in NSW managing many sites, we rolled out a collaboration suite along with physical devices (headsets) to arm their people to not only use the new technology but to be comfortable using it. This customer has recently added more of their locations to the tool as they roll it out wider and gain better connectivity to their workforce via its use. The ease of collaboration, via any device that learners choose, and through the availability of rich features the application provides, means this organisation's workforce, like a true progressive corporate, can now manage engagement with its people far more easily.
TE: What is your advice for leaders in each of these three spaces?
Do not overlook the digital-native capabilities and expectations of a certain age of student. Equally, ensure teachers/educators are given training and reskilling opportunities – in effect, they almost need to become 'junior tech specialists', immersed in the technology with the ability to use and teach its functions while delivering curricula.
While 2020 was about quick-fixes, 2021 is about the long run. School leaders need to look to pragmatic strategies that will help them provide personalised experiences to their spectrum of stakeholders. While lockdowns may have eased due to the improving pandemic situation in Australia, educators should still use technology in its many different forms, and mesh the digital world into the classroom. Where they would previously default to performing one of their daily jobs on paper, they should now practice completing that task digitally – especially with the rate of technological advancement creating endless possibilities to get away from old habits.
It can seem quite a daunting feat to jump into large-scale technology projects, especially when it comes to balancing costs, and managing variables, like a younger cohort of students, or the data privacy concerns that have made headlines recently. Though cloud computing, and the proliferation of subscription-based 'as-a-service' technologies, education leaders can tackle their technology roadmaps progressively – they can adopt bits at a time, tied to their needs, and expand when the time is right.
TE: The national principal health and wellbeing report revealed rising workloads and higher stress levels among school leaders. In what way is your organisation helping to restore 'equilibrium' for principals?
As a parent, I feel a level of responsibility to ensure education bodies are well supported as they provide such an invaluable service. If leaders in education are unsuccessful or stressed, then it's my job to ensure they understand how technology can help with workload, or to ensure communicating through technology – a digital support system – can help them.
Obviously, each case is different, though I have spoken with various education providers – from schools through to corporate training – where leaders have been frustrated by poor technology performance. Frustrations developed and bubbled, and teachers noted they felt underprepared to teach online full time. In the last few months, uptake of apps like Spaces have stemmed from, specifically, these concerns – educators are asking for easy-to-use tools to connect more easily, and on the devices they own and are comfortable in using, like smartphones and tablets.