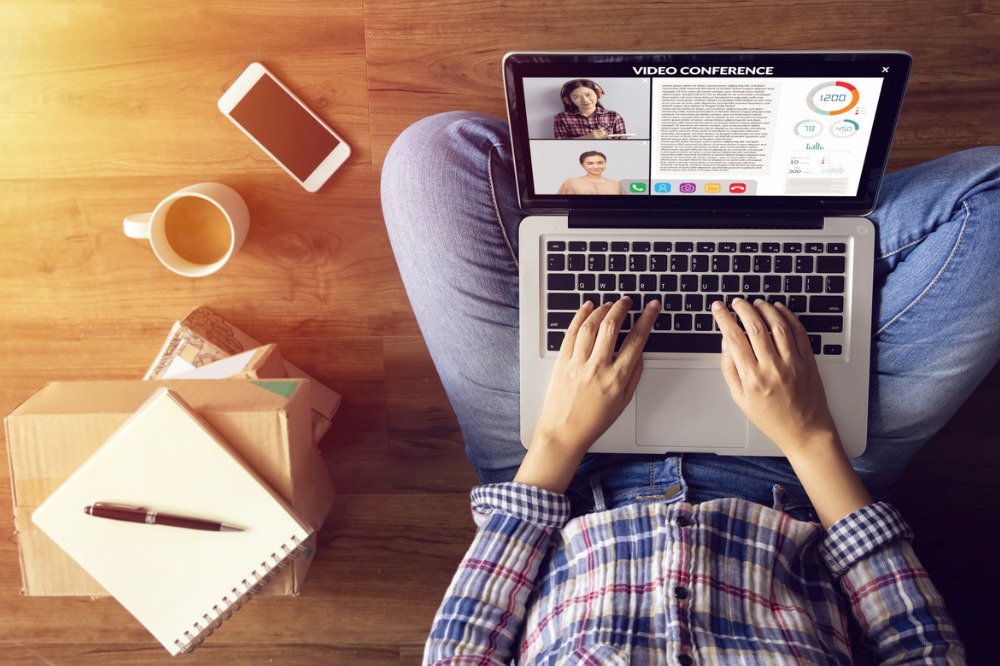 One of the most immediate impacts felt by school communities when COVID-19 arrived was the loss of basic human connection in classrooms, staffrooms and the playground.
Whether it was teachers greeting one another in the morning or students having the pre-class chat, the absence of that all-important spark reverberated throughout the education system in ways that researchers are still coming to understand.
As schools adjusted to the online platforms designed to keep collaboration alive, a sense of normalcy began to return. Many schools used this opportunity to find new and innovative ways of delivering classes and programs in an online environment, and some of these initiatives have seen tremendous success.
Canva for Education – which describes itself as a "go-to platform for project-based learning" – is one ed-tech company helping schools foster collaboration through a vast suite of visual literacy tools, including several new features designed to liven up interactions in the classroom.
Below, The Educator speaks to Carly Daff, director of product for Canva for Education, to find out more.
TE: What have been some of the most significant challenges around ensuring smooth and effective collaboration between schools and their communities since the shift to remote and flexible learning?
When you physically cannot meet each other; teachers can't meet students, students can't meet their peers, it's really hard to create a connection with just a screen in front of you, and the sad reality is, when there's no connection in the classroom, we know learning is minimised. So with that in mind, it forced us to think of different ways we can encourage connection in the classroom – how do we provide educators and students alike with the ability to come together and share, collaborate and cement their knowledge. It led us to roll out a whole heap of new features that ticks those boxes. But we've done so in a way that doesn't add to technology fatigue. COVID-19, hybrid learning, different ways of doing things, lockdowns, restrictions - so many parameters in everyday life, we had to ensure our advancements didn't exacerbate the situation. We've made sure Canva for Education remains easy and pain-free for teachers, students and their parents to pick up at home! To the point, we've made it super simple. A simple plug and play interface, seamless integration with Google Classroom (and soon to be many others).
TE: Can you tell us some of the ways in which Canva have been helping school communities address these challenges?
From talking presentations, simultaneous collaboration, an all-new online assignment feature, a whole collection of new group work templates and worksheets, a notifications centre, plus much more, the advancements we've made to Canva for Education have been rather fun to roll out! For example, class group work is now a breeze on Canva for Education. Teachers and students can work on one document simultaneously, regardless of where they are located. Canva for Education's new Talking Presentations feature provides an alternative to live, or fully pre-recorded formats, giving educators and students alike the ability to integrate short videos of themselves as playable elements within their presentation slides. Other exciting features from Canva for Education include an new 'Publish Assignment', which enables teachers to create an assignment and designate it to their relevant classes to complete, a new Notifications Centre, which simplifies the process of reviewing and responding to classmates and colleagues, moving projects along faster than ever before. We also have new templates to encourage and support group work in the classroom, and a new range of Social Emotional Learning activities to bolster connections between teachers and students.
TE: In our previous interview it was noted that the formal partnership between Canva and Google for Education has been helping schools boost classroom productivity and creativity. How is this partnership tracking currently, and are there any exciting developments for the year ahead?
Ah, we love working with Google and our partnership is going really well! Teachers are loving using Canva with Google Classroom. We've seen some real magic being created on our platform, where teachers are creating some amazing content - from Google Classroom banners (which is one of our most popular templates) through to styling up their virtual classroom environments with our plethora of options. We've even seen teachers creating all of their Google site assets in Canva, with reports of students loving these creative homes to help them engage and keep engaged in their learning. Canva for Education seamlessly integrates with Google Classroom for assignments, where students can be taken straight into Canva for Education to start their assignment, and submit back via Google Classroom. We've also developed a range of Care Bears themed classroom announcements, easily added to Google Classroom as key focal/feature points for quick pieces of news! We know Google has big plans for their classwork features in 2021 and we're on that journey with them to bring that to life through our own platform - so stay tuned!
TE: The role of principal has certainly become a lot more varied since the pandemic began. How will Canva be helping school leaders streamline and manage their workflow in 2021?
We've got big plans ourselves for 2021! For the schools that are using Microsoft Teams we have recently launched the ability to share any Canva design to a Teams channel and to create assignments via Teams. Next year, we'll be seamlessly integrating with all the major LMSs like Canvas and Schoology. Which will make it incredibly easy for entire schools and departments to come onboard and roll out Canva department wide. We'll also be allowing for single sign on with the schools provider, whether that's Okta, CNet or the like, resulting in any teacher or student being able to access Canva for Education from their schools app directory and be launched straight into the platform without the need to sign up. Hassle-free! For Principals we will include engagement analytics so we can demonstrate the value Canva is adding school-wide. As an added bonus, we've also seen some schools using Canva from a corporate perspective - using the platform to develop communique and marketing collateral for parents, the broader school network, all school employees and key stakeholders.