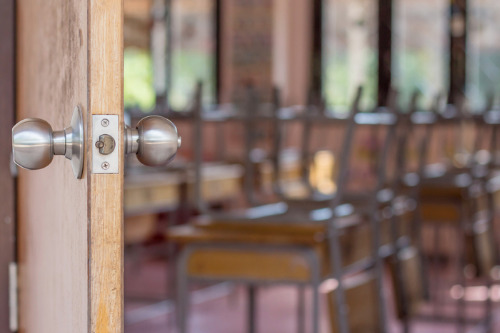 When the coronavirus pandemic struck, shutting down schools was among the measures state governments took to curb the spread of infection.
The abrupt closures have forced Australia's education sector to quickly transition to remote learning, plunging many teachers and students into unchartered waters. The suddenness of the shift has resulted in a variety of challenges.
The country's COVID-19 situation has since improved and restrictions have started to relax. A staggered return to face-to-face classes has been set in schools nationwide, which could provide many teachers, students, and parents some sense of normalcy.
However, an expert revealed that disruptions to children's education, such as school closures, can have lingering effects on their lives.
In an article published in The Conversation, Alberto Posso, Professor of Economics at RMIT University, discussed what these potential long-term impacts are.
A rise in dropout rates, especially among disadvantaged students, could be one of the potential repercussions of the school closures, according to Professor Posso.
"Children from relatively disadvantaged households, where parents are less able to work from home and help with remote learning, may find returning to school very difficult," he wrote.
Professor Posso cited a recent report that found more than 10% of Victorian students from disadvantaged schools were absent during the state's first period of remote learning, compared to 4% in advantaged schools.
He also shared that an organisation working with disadvantaged children in Sydney recently reported that more than 3,000 public school students in NSW have not returned to their classrooms since the remote learning period ended in May.
The closures may also limit some children's access to healthy food, according to the professor.
"As many as one in five children in Australia start the school day without eating breakfast. Evidence from the US and EU shows school lunch is associated with improvements in academic performance, as schools can provide access to more regular and healthier diets," Professor Posso wrote.
"Many schools across Australia have breakfast clubs, or have emergency food and lunches for children who might otherwise go hungry. These programs are not consistent across Australia though, with some funded by schools, and others through food agencies or state governments."
He added that food insecurity that poorer Australian children may suffer from is often linked to long-term health issues and lower school performance.
Professor Posso also wrote that missed days of learning in the classroom may affect a student's future earnings.
"Virtual classrooms are no substitute for physical learning environments where trained teachers can closely monitor children's progress," he wrote. "So, while the class of 2020 will not necessarily be 3% to 5% poorer than the class of 2019, a wage gap between the two cohorts wouldn't be surprising."
"Future studies may find increments in earnings and education inequality resulting from COVID-19 school closures. Future work may also find long-term health consequences, related to not just inequality, but also nutrition and mental health."
Professor Posso recommended that state governments and the education sector to "consider all this evidence" when discussing future policies and making decisions on whether to shut down schools again.