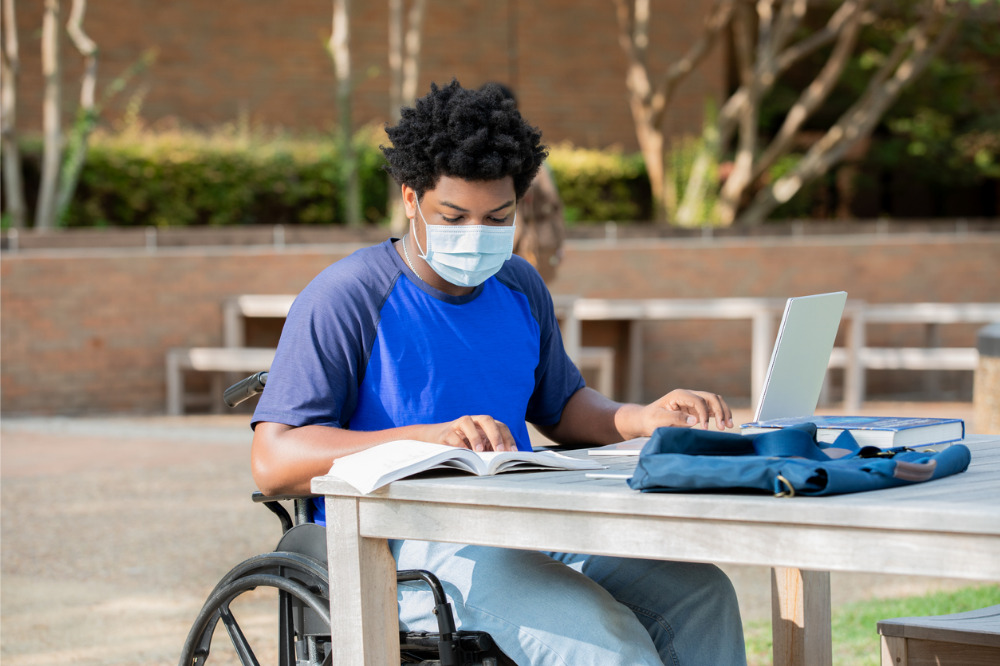 Researchers from the Australian Council of Education Research (ACER) have identified strategies to improve the remote learning experience for students with disability, addressing gaps in inclusive education practices highlighted by COVID-19 lockdowns.
Reviewing Australian and international studies published between 2020 and 2022, ACER's Marijne Medhurst, Maya Conway, and Kathryn Richardson found that students with disability did not receive "quality education" during remote learning periods associated with pandemic restrictions.
These studies, which included surveys by groups like the Association for Children with a Disability and Amaze, revealed experiences related to inaccessible learning materials and a lack of adjustments to curriculum, teaching and learning.
The remote learning experience also "substantially reduced or omitted" students' access to social and behavioural support, as well as specialised equipment.
Medhurst, Conway, and Richardson said the gaps exposed by COVID-19 remote learning periods have also been reported in pre-pandemic reviews of Australia's inclusive education practices, and that addressing these issues is crucial amid disruptions from natural disasters and ongoing isolation for students and teachers due to sickness.
"When implemented purposefully, remote mechanisms can supplement face-to-face teaching and safeguard student outcomes during periods of disruption," they said. "Its benefits include the flexibility to adjust daily schedules, a learning environment with fewer distractions and increased accessibility through technology."
The ACER researchers said students with disability must receive "a greater intensity" of support, particularly social support, from teachers or the school in multiple forms.
"Online learning that incorporated multiple modalities and a range of interactive activities, including informal play or connection, appeared most effective in facilitating successful social and educational interactions," they said.
Adopting technology to record lessons for students to re-watch and virtual communication with students and parents were also found to be effective.
Medhurst, Conway, and Richardson also emphasised the importance of staff training to establish a more inclusive learning environment, noting how school leaders must provide teachers with adequate resources to better support students' needs.
Students with disability should likewise be prepared for transitions between face-to-face and remote learning, with schools ensuring that their preferences and support requirements are considered.
"A strong foundation of accessibility, supplemented with reasonable adjustments to pedagogy, learning and assessment, is key to ensuring students with disability have equal opportunity to learn and thrive," they said.