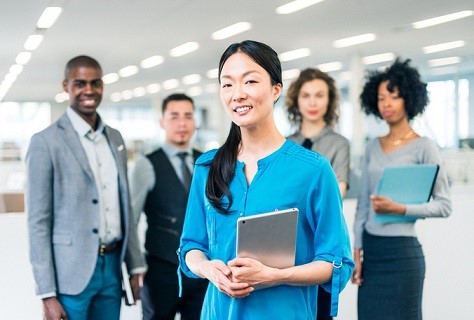 On Saturday, the Federal Education Minister, Simon Birmingham, announced a new national review of teacher registration aimed at tackling key inconsistencies in school systems and improving how new teachers transition into the profession.
However, the Federal Government's suggestion that fast-tracking former tradies or nurses into schools to become teachers could "bring more perspective into classrooms" was met with an icy response from some parts of the profession, who claimed this would diminish teaching standards.
Since 2005, Australian organisation Smart Teachers has been helping principals source highly qualified and 'right fit' teaching staff for their schools – and 2018 is shaping up to be the company's biggest year yet.
"We have already reached company milestones in placements, schools and candidates [teachers, support staff, leaders], and the start of the school has only just begun," Smart Teachers founder, Tyson Wood, told The Educator.
"More and more schools are choosing Smart Teachers and we believe this will continue throughout the year."
Recently, Smart Teachers expanded its service offering to Australia schools to address these contemporary recruitment challenges.
"The majoring of Independent, Catholic and growing list of government school enlist one of our partial or full targeted search services to connect with over 140,000 fully vetted and profiled Australian teachers," Wood explained.
"Powered by the leading child protection and quality assurance measures, our enhanced profiles give schools the insight they need to hire the right fit for their school."
In 2016, Smart Teachers partnered with Tes.com and last August launched free digital advertising subscriptions and a suite of free online recruitment tools to help Australian schools secure teaching talent faster.
There are currently over 400,000 Australian teachers registered with Tes.
Wood said that with over 20,000 new teachers visiting Australia since launch, Tes Australia is helping schools reach active job seekers and passionate teachers visiting Tes for resources, news and education support.
"With more Australian resources and jobs on Tes.com we anticipate many more schools and teachers will join Tes in 2018 and beyond," Wood said.
"Teacher shortages first felt by some schools in 2014 are now widespread. Schools need to reach further when advertising to find the ideal teacher or leader for their school."
Wood pointed out that rising accountability expectations placed on schools also means that more needs to be done to ensure new recruits "hit the ground running" and bring benefits quickly, with the main reason being that enrolments are on the rise.
"Baby boomers continue to retire and teacher retention remains an issue. Staff churn is higher for most schools than in the past," Wood said.
One looming issue that Wood sees for schools in the year ahead is the prospect of experienced teachers opting to leave the profession ahead of major education policy changes being introduced by Federal and State governments.
Wood believes this will lead to more schools recruiting despite any conservatism brought on by funding changes or greater investment in professional development.
"Any change that brings with it greater workload and accountability [and it usually always does] threatens teacher retention," Wood said.
"Addressing teacher retention has been marked by many of the school leaders we work with as a priority. Motivating, developing, supporting and appreciating staff is something most schools are quite conscious of at the moment."

Related stories:
What kind of teachers will your school need in 2018?
The value of a proactive recruitment approach