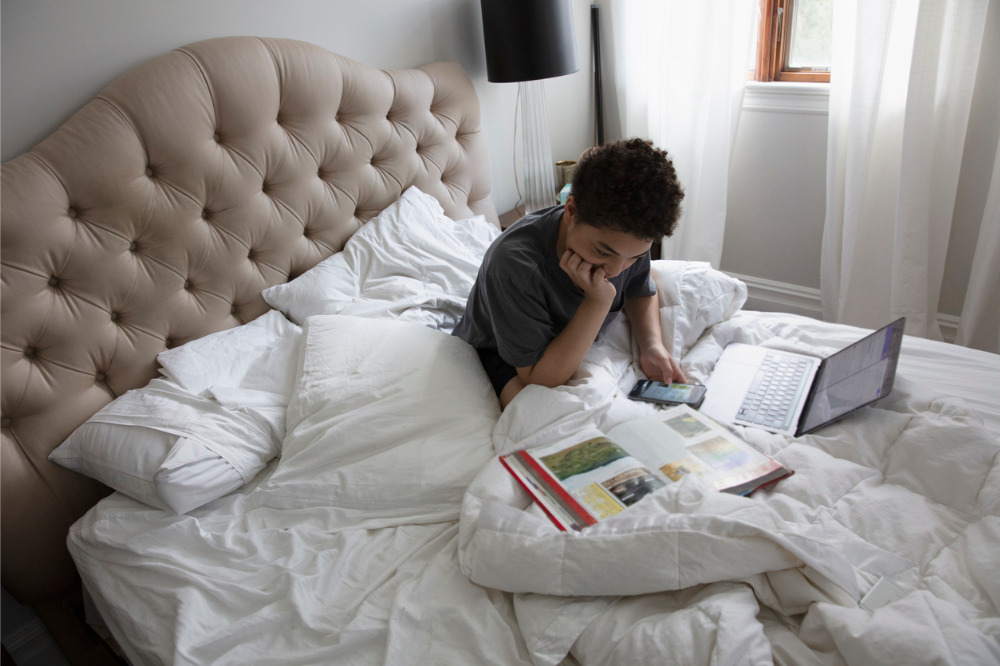 As schools go back around the country, some parents will be questioning the purpose of their primary-aged children's homework.
As such, it's important for teachers and parents to understand what the other is looking for from the get-go.
However, there is very little recent data on parental attitudes to homework in Australia, one study offers some key insights.
According to research conducted by Mike Horsley & Richard Walker (2013), titled: 'Reforming homework: Practices, learning and policy', it is difficult to determine what proportion of parents are opposed and what is supportive of homework.
Dr Katina Zammitt, Deputy Dean of Western Sydney University's School of Education, says Horsley and Walker acknowledge that there are some parents who believe that the links between home and school generated through homework assist students' learning and achievement.
"They see it as a type of accountability criteria of the teacher. But there are other parents though that consider homework as 'intrusive' and out of tune with modern schooling and home life," Dr Zammit told The Educator.
"Whichever 'camp' parents are in, the school and teachers are the ones that invite the parent to be involved in their children's homework, with an eye to increasing parental involvement in their children's education".
In his 2009 article on homework and learning mathematics, Peter Grootenboer from Griffith University said that "while most parents are happy and confident in helping their children with reading, many appear less self-assured about their capacity to help with mathematics homework".
"Despite these differences, homework has become an expectation of parents even if it may be considered a burden," Dr Zammit said.
How principals can make a difference
Dr Zammit says principals have a key role to play in getting teachers and parents on the same page regarding children's homework.
"Principals as pedagogical leaders facilitate the school's approach to homework i.e. the school's homework policy and review of the policy in order to align their policy and practices to that of the state, Catholic or independent system guidelines," Dr Zammit said.
"They are also key to engaging the community in discussions about approaches to homework – amount, type, quality, tasks – ensuring parents have a voice in the decision making that impacts on their children's and their family's home life".
Dr Zammit said the expectations of the school and individual teachers can be communicated via a range of options.
"This can include teacher-parent meeting at the beginning of school or even each term and through the school newsletter," she said.
"Expectations around homework can also be communicated via the school's webpage or communication app, to explicitly provide parents and children with information on the purpose for homework and scope of homework that may be assigned".
So what constitutes 'meaningful' homework?
According to Dr Zammit, the 'best' homework goes beyond filling in a worksheet, memorising spelling, finishing incomplete schoolwork or doing a project. Repetitive low-level activities are merely busy work than actual learning.
"Homework should build students' capacities and understandings based on the work they are doing at school whether it is literacy, history, mathematics or any other subject," she said.
"It should be meaningful and able to be completed by the child with minimal parental assistance".
Dr Zammit said this might include talking and asking questions, learning about the child's world in greater depth or using family experiences such as shopping to engage them in learning to read or count.
"It's important to know the teacher's expectations from the beginning of the year, to help parents engage with learning, and ensure homework is enhancing student learning".