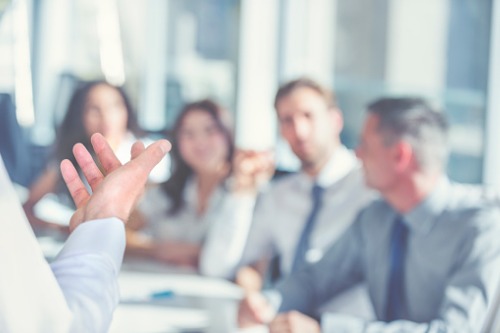 Despite its far-flung location, Kangaroo Island Community Education (KICE) has managed to overcome the odds and thrive.
KICE is a multi-campus school which was formed in 2005 as a result of a community initiative to review the model of education delivery on Kangaroo Island.
The three campuses: Kingscote, Parndana and Penneshaw subsequently came together in a collaborative arrangement linking childcare, preschool and TAFE with a birth to lifelong learning focus for the school's 700 students.
Its recent win as Regional School of the Year is one of many awards the school has received, including recognition from ACARA earlier this year as a school that has demonstrated above-average gain.
The school's principal, Maxine McSherry, explained how KICE has been able overcome some of the common challenges associated with being located in a regional area.
"Regional schools generally have a higher proportion of graduate teachers. We invest a lot of time and expertise in supporting early career teachers to ensure the best outcomes for our students," McSherry told The Educator.
"At KICE, we support graduate teachers with a focused beginning teacher group which meets fortnightly for both professional and personal gain."
McSherry said school leaders initially determined the agenda, but the group has now evolved to a level where it is led by a beginning teacher and determines their own agenda to meet their needs and priorities.
"We value our early career teachers and the energy and enthusiasm they bring to the profession. Our experienced teachers open their classrooms and share effective practice for the benefit of new teachers," she said.
Focusing on collaborative practice
A key challenge for regional schools, McSherry points out, is that training and development can be very costly due to travel and accommodation on top of conference costs.
As a result, KICE has developed a "Key Teacher" program in which experienced and interested teachers join together on a common area of interest, such as professional learning teams.
"The teachers research an area of interest, build on each other ideas and collaboratively develop classroom plans and programs," McSherry explained.
"By focusing on collaborative practice through peer planning and moderation we are building density and strengthening our own resources, thus reducing the costly restrictions of mainland training and development."
McSherry said that while parents in metropolitan areas have the opportunity to 'vote with their feet' and choose another school if they're not happy with the one their child is enrolled in, regional school parents have no such luxury.
"This is a challenge, but the bonus is that we reap the rewards of the considerable time we spend focusing on collaboratively working through issues, developing positive communication and building strong relationships," McSherry said.
"We have strong connections with community as a result of our isolated setting and this in the end is of great benefit to students."
McSherry said living on an island is a challenge but this also means that students live in and appreciate the beauty that regional Australia has to offer.
KICE's Kindergarten children have adopted a "Bush Block", which is an integral part of their schooling program, and were recently visited by world renowned photographer, Steven Parish, who worked with Photography students at the school.
"We have the most incredible outdoor, natural spaces in which they can learn due to the unique nature our environment," McSherry said.